John Walter Weidner
Dean, CEAS - College of Eng & Appl Science
801A Engineering Research Cntr
513-556-5430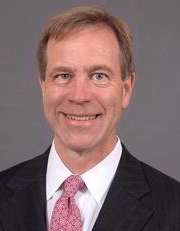 Thomas Richard Huston
Professor - Educator, CEAS - Mechanical Eng
626 Rhodes Hall
513-556-2645
Aerospace Engineering & Engineering Mechanics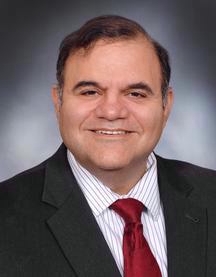 Kelly Cohen
Professor, Interim Department Head, CEAS - Aerospace Eng & Eng Mechanics
745 E Baldwin Hall
513-556-3523
Dr. Kelly Cohen, the Brian H. Rowe Endowed Chair in aerospace engineering, has been a faculty member at UC's College of Engineering and Applied Science, or CEAS, for more than 10 years and currently serves as interim head of the Department of Aerospace Engineering and Engineering Mechanics. His career is marked by achievement in the field of aerospace engineering and education, including the UC Dolly Cohen Award for Excellence in Teaching, the American Institute of Aeronautics and Astronautics Outstanding Technical Contribution Application Award, the CEAS Distinguished Researcher Award and the Greater Cincinnati Consortium of Colleges and Universities Excellence in Teaching Award, among many others.
Jason Shearn
Interim Department Chair, CEAS - Biomedical Eng
501L Engineering Research Cntr
513-556-4175
Chemical & Environmental Engineering
Anastasios Angelopoulos
Professor, Department Head, CEAS - Chemical Eng
701L Engineering Research Cntr
513-556-2777
Civil and Architectural Engineering and Construction Management
Richard A Miller
Professor, Department Head, CEAS - Civil Eng
765A Baldwin Hall
513-556-3744
Electrical Engineering & Computer Science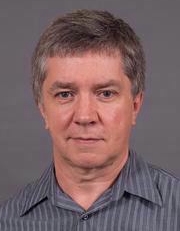 Marc M Cahay
Professor, Department Head, CEAS - Elec Eng & Computer Science
812J Rhodes Hall
513-556-4754
M. Cahay has twenty five years experience in the field of nanoscience and nanotechnology and vacuum micro- and nano-electronics. He has published over 125 refereed journal papers and 55 refereed conference proceedings papers. He is an active member of the Electrochemical Society (ECS) for which he has co-edited of 11 proceedings volumes of symposia on quantum confinement and cold cathodes. He has been on the board of the IEEE Technical Committee on Spintronics and Nanomagnetism since 2002, has served on the program committees of 30 international conferences. He has written a book on an Introduction to Spintronics with Prof. Bandyopadhyay from Virginia Commonwealth University. His current area of research deals with generation of spin polarized currents by purely electrical means using asymmetrically bias quantum point contacts with in-plane side gates, experimental and theoretical investigations of field emission from carbon nanotube fibers and second electron emission from various anode materials.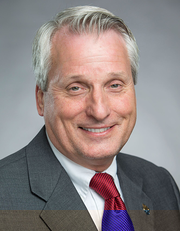 P. K. Imbrie
Professor, Department Head, CEAS - Engineering Education
895A Rhodes Hall
513-556-3171
Mechanical & Materials Engineering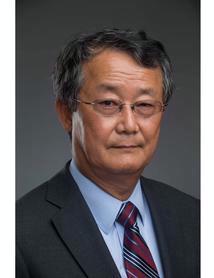 J. Kim
Professor, Department Head, CEAS - Mechanical Eng
598B Rhodes Hall
513-556-6300
Dr. Jay Kim is a Professor of Mechanical Engineering in the Department of Mechanical and Materials Engineering.  His research and teaching interests are vibration of structures, rotordynamics, acoustics, noise and vibration controls, and engineerng education. He is currently serving as the Department Head, director of Occupational Safety and Health Engineering program and education director of Siemens Simulation Technology Center.