Center for Robotics Research People
Janet Jiaxiang Dong
Professor, CEAS - Mechanical Eng Tech
494 Rhodes Hall
Dr. Janet Jiaxiang Dong is a professor in the Department of Mechanical and Materials Engineering and the director of UC Center for Robotics Research at the College of Engineering and Applied Science.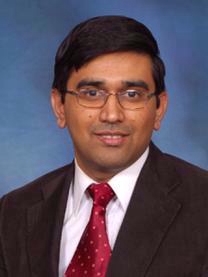 Manish Kumar
Professor, CEAS - Mechanical Eng
629 Rhodes Hall
Cooperative Distributed Systems Lab
UAV MASTER Lab
Dr. Manish Kumar directs Cooperative Distributed Systems (CDS) Laboratory, Collaboratory for Medical Innovation and Implementation, and co-directs UAV MASTER Lab. His research interests include Unmanned Aerial Vehicles, robotics, decision-making and control in complex systems, multi-sensor data fusion, swarm systems, and multiple robot coordination and control. His research has been supported by funding obtained from National Science Foundation, Department of Defense, Ohio Department of Transportation, Ohio Department of Higher Education, and several industry. He is a member of the American Society of Mechanical Engineers (ASME). He has served as the Chair of the Robotics Technical Committee of the ASME's Dynamic Systems and Control Division, and as an Associate Editor of the ASME Journal of Dynamic Systems, Measurements and Control.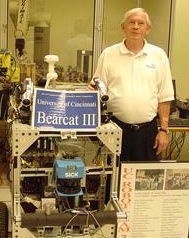 Ernest Lenard Hall
Professor Emeritus
Ernest L. (Ernie) Hall is Professor Emeritus of Computer Science and Mechanical Engineering in the School of Dynamic Systems at the University of Cincinnati. He has also held joint appointments with the Department of Electrical and Computer Engineering and Computer Science and collaborates with many faculty and students in the College of Engineering, the College of Medicine, the College of Education, the College of Applied Science and various civic groups. http://ernesthall.com