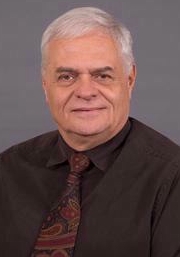 John V Franco
Professor, CEAS - Electrical and Computer Engineeri
831 Rhodes Hall
Prof. Franco is director of the National Center of Academic Excellence in Cyber Operations at the University of Cincinnati.  The Center is a collaborative effort involving three university colleges, and two local major defense contractors for advanced training in cyber operations and cyber security.

Prof. Franco is editor-in-chief of the Journal on Satisfiability, Boolean Modeling, and Computation, and an editor of the Annals of Mathematics and Artificial Intelligence.  He is Vice Chair of the SAT Association and a member of the steering committee for the annual Internation Conference on the Theory and Applications of Satisfiability Testing.

Prof. Franco has been PI, Co-PI, or Senior Personnel on 18 grants and contracts from the ONR, AFOSR, EPA, NSA, and NSF. He spent 9 months sabbatical leave at Fort George G. Meade in Research and Engineering on Satisfiability research, was visiting scientist at FAW, Ulm, Germany for three summers, and visiting scientist at U. Paderborn for a summer.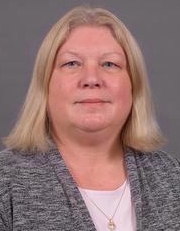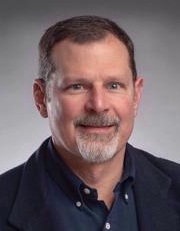 John Martin Emmert
Professor, CEAS - Electrical and Computer Engineeri
833 Rhodes Hall
Dr. John (Marty) Emmert is a Professor in the Department of Electrical Engineering and Computer Science. He is also Director of the NSF Center for Hardware and Embedded Systems Security and Trust (CHEST) IUCRC. He has seven United States patents and has directed over $9M in research funding. In addition, he and colleagues have been awarded five phase II Small Business Innovative Research contracts from the Department of Defense. He is a senior member of the Institute of Electrical and Electronics Engineers (IEEE), and he has received the IEEE Harold Nobel Award and the AFRL Sensors Directorate James B. Tsui Award for best patent.
 
His research interests span various topics including: VLSI Design and Architectures; ASICs; FPGAs; Embedded Systems; Hardware Security, Assurance, and Trust; Reconfigurable Computing; Fault Tolerance for Integrated Circuits; Electronic Warfare; GPS; and Automated Tools for IC Design and Trust. 
 
His research has been funded by the Air Force, the Army, the Navy, DARPA, NSF, the State of Ohio and various industries.
 
He also served on active duty and as a reservist in the United States Air Force from 1989-2015. In the Air Force he held positions from UAV pilot to reserve wing commander, and he retired after 26 years as a Colonel. He has been awarded the Air Force Legion of Merit and five Meritorious Service Medals.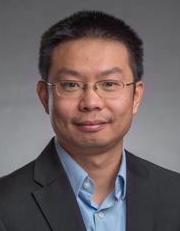 Boyang Wang
Assistant Professor, CEAS - Electrical and Computer Engineeri
806A Rhodes Hall
Boyang Wang is a tenure-track Assistant Professor in the Department of Electrical Engineering and Computer Science at the University of Cincinnati. He received his Ph.D. in Electrical and Computer Engineering from the University of Arizona in 2017, his Ph.D. in Cryptography and B.S. in Information Security from Xidian University, China, in 2013 and 2007, respectively. He worked for Bosch Research and Technology Center as a research intern in 2015. He was a visiting student at Utah State University from 2012 to 2013 and a visiting student at the University of Toronto from 2010 to 2012. His research interests include privacy-preserving technologies, applied cryptography, data privacy and network security. He is a member of IEEE. He received Outstanding Ph.D. Dissertation Award from Xidian University in 2014 and Presidential Doctoral Research Fellowship from Utah State University in 2014.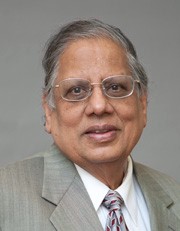 Dharma P. Agrawal
I have published 671 papers, given 57 different tutorials and extensive training courses in various conferences in USA, and numerous institutions in Canada, Taiwan, Korea, Jordan, UAE, Malaysia, and India in the areas of Ad hoc and Sensor Networks and Mesh Networks, including security issues. I was appointed as the founding Editor-in-Chief of the Central European Journal of Computer Science, Versita. I have graduated 72 PhDs and 63 MS students. I have also been named as an ISI Highly Cited Researcher in Computer Science (top 3 percent). I have received numerous awards from the IEEE Computer Society, including a Core Member and IEEE second Millennium Medal. I am a winner of 2008 Harry Goode Memorial award from the IEEE Computer Society and 2011 Award for Excellence in Mentoring of Doctoral Students, University of Cincinnati.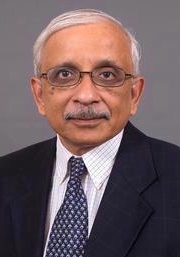 Raj K Bhatnagar
Professor, CEAS - Computer Science
826 Rhodes Hall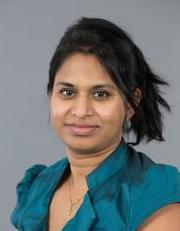 Rashmi Jha
Professor, CEAS - Electrical and Computer Engineeri
385 MANTEI
Dr. Rashmi Jha is Professor in Electrical Engineering and Computer Science Department at the University of Cincinnati. She was an Associate Professor at the University of Cincinnati from 2015-2020. She worked as an Assistant Professor and then Associate Professor in Electrical Engineering and Computer Science Department at the University of Toledo from 2008 to 2015. Before this, she worked as a Process Integration Engineer for 45 nm/32 nm High-k/Metal Gates based Advanced CMOS technology at Semiconductor Research and Development Center, IBM, East Fishkill New York between 2006-2008. She finished her Ph.D. and M.S. in Electrical Engineering from North Carolina State University in 2006 and 2003, respectively, and B.Tech. in Electrical Engineering from Indian Institute of Technology (IIT) Kharagpur, India in 2000. She has more than 18 years of experience in the areas of Solid State Electronics and Nanoelectronic Device Design, Modeling, Fabrication, Process Integration, Electrical Characterization, Data Analysis, Circuit Design and Simulations.  She has been granted 13 US patents and has authored/co-authored several publications in the areas of computing devices, circuits, and algorithms. She has been a recipient of AFOSR Summer Faculty Fellowship Award in 2017, CAREER Award from the National Science Foundation in 2013, IBM Faculty Award in 2012, IBM Invention Achievement Award in 2007, Materials Research Society's Graduate Student Award in 2006, Applied Materials Fellowship Award in 2005-2006, and the best student paper award nomination in IEEE International Electron Devices Meeting (IEDM) in 2005. Her current research interests span all the way from devices to systems and algorithms. Particularly, she is interested in Artificial Intelligence (AI), Low-Power Neuromorphic Systems, CMOS and other emerging logic and memory devices ( such as Resistive Random Access Memory Devices, Spintronics, and other memristive devices), On-die sensors, Cross-Technology Heterogenous Integration and Modeling, Cybersecurity with emphasis on Hardware Security, Additive, Flexible, and Wearable Electronics, Nanoelectronics, Neuroscience and Neuroelectronics, Bio-Inspired Computing and Systems.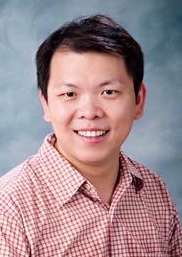 Nan Niu
Assoc Professor, CEAS - Electrical and Computer Engineeri
832 Rhodes Hall
My current research interests focus on the information seeking strategies that developers use in software engineering. I take an ecological-evolutionary, foraging-theoretic approach to understanding and improving developers' search for relevant information in their daily activities, such as debugging, refactoring, and reuse. My research group investigates how the task environment and the information environment re-shape developers' behaviors, or more accurately, how the developers' behaviors and their environments co-evolve, each shaping the other in important ways. My CAREER project (see http://ceas.uc.edu/news-1415/niu-receives-nsf-career-award.html) links software developers' rational behaviors together with their social information foraging, learning, and co-creation.
Carla C Purdy
Associate Professor
Prof. Carla Purdy has authored or co-authored over 80 journal and refereed conference papers in computer engineering, computer science, mathematics, mentoring, and teaching since 1975.  She has graduated four Ph.D. students and 90 M.S. students and has advised a number of M.Eng. and Senior Project students since joining the University of Cincinnati faculty in 1986.  She is a member of the standing committee for the International IEEE Symposium on Circuits and Systems and she co-chaired the symposium in 2005 and 2013.  She is also an affiliate faculty member in the Department of Women's, Gender, and Sexuality Studies and a founding member of UC's WISE (Women in Science and Engineering) Committee.  She is currently head of the EECS B.S. in Computer Engineering program.  Her up-to-date vita can be found on her webpage, eecs.ceas.uc.edu/~cpurdy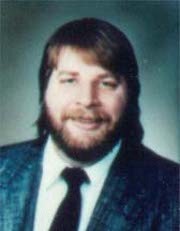 Philip A. Wilsey
Professor, CEAS - Electrical and Computer Engineeri
836 Rhodes Hall
My research is primarily in High Performance Computing with applications to Data Science and Parallel Discrete-Event Simulation.  I also have interests in Privacy Preserving Data Mining, Embedded Systems, and Point-of-Care medical devices.  I have been working with Partitioning, Parallelism, and Approximate Methods to improve the performance of Topological Data Analysis (TDA), specifically persistent homology.  Because TDA algorithms have exponential time and space complexity, decomposing and partitioning the data into regional subspaces has dramatic impact on the overall performance.  I have also initiated work on streaming persistent homology and on the computation of persistent homology on Big Data.  In Big Data Clustering, I have been working to combine random projection hashing with locality sensitive hashing to implement high performance, distributed privacy preserving data mining.  The projection and hashing approach permits us to perform clustering on distributed data sets by exchanging only hash keys between the distributed nodes.  We are promoting these techniques to enable clustering and nearest neighbor search across HIPAA protected medical databases.  In addition, I have been working extensively for many years to advance the field of Parallel and Distributed Simulation (PDES) using the Time Warp mechanism.  Most recently we have been studying the design of solutions for the pending event set problem for high performance simulation on multi-core and many-core platforms.  I have also initiated studies to extract profile data from discrete event simulation models to obtain quantitative data that I plan to use to focus my algorithm development for parallel simulation.  Finally, I sometimes work with the local BioSensors group and the College of Medicine to develop point-of-care medical devices to assist patient monitoring, diagnosis, and treatment.