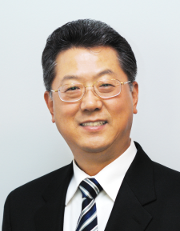 Professor, CEAS - Elec Eng & Computer Science
900 Rhodes Hall
513-556-4767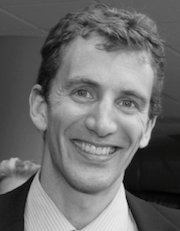 Asst Vice President, OoI Technology Transfer & Commercializat
1819IHUB
513-556-4763
More info: www.noveldevicelab.com / www.eccrine.com / www.uc1819.com
See Prof. Heikenfeld in a 2015
UC Faces Video
.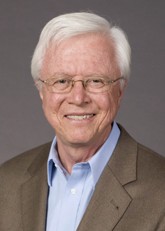 Distinguished Research Professor, A&S Chemistry Adjuncts
120 Crosley Tower
513-556-9210
Currently not accepting any graduate students

William R. Heineman received a BS in Chemistry from Texas Tech University in 1964 and a PhD in Chemistry in 1968 from the University of North Carolina at Chapel Hill under the direction of Professor Royce Murray. He was a Research Chemist at Hercules Research Center for two years before becoming a Postdoctoral Research Associate with Professor Ted Kuwana in 1970 at Case Western Reserve University and then at The Ohio State University. He joined the faculty at the University of Cincinnati in 1972 where he is now Distinguished Research Professor and Head of the Department of Chemistry.

Professor Heineman's research interests include spectroelectrochemistry, chemical sensors, analytical chemistry of radiopharmaceuticals, polymer modified electrodes, electrochemical immunoassay, and microfluidic systems for chemical analysis. He has published over 400 research papers and patents and has presented over 500 lectures at conferences, universities, and government/industrial laboratories. He is coauthor of the laboratory manual Chemical Experiments for Instrumental Methods, the instrumental analysis textbook Chemical Instrumentation: A Systematic Approach; and coeditor of the textbook Laboratory Techniques in Electroanalytical Chemistry.

Professor Heineman has received numerous awards including Sigma Xi Research Recognition Award, Cincinnati Chemist of the Year,Japanese Government Research Award for Foreign Scientists, George Rieveschl, Jr. Award for Distinguished Scientific Research, Humboldt Prize from Germany,  Charles N. Reilley Award in Electroanalytical Chemistry from the Society for Electroanalytical Chemistry, Chemical Sensors Award from the International Meeting on Chemical Sensors, Award for Excellence in Teaching from the Division of Analytical Chemistry of the American Chemical Society, Torbern Bergman Medal 1999 from the Analytical Section of the Swedish Chemical Society,  Fields of Analytical Chemistry award  by the Eastern Analytical Association, and the Outstanding Achievement in Sensors Award from the Electrochemical Society .  nd  He was elected a Fellow of the American Association for the Advancement of Science in 2001 and chosen for the inaugural class of Fellows of the American Chemical Society in 2009.

Heineman has served on numerous advisory boards for journals including Analytical Chemistry, Biosensors and Bioelectronics, Analytica Chimica Acta, and Electroanalysis. He was a co-founder and the first President of the Society for Electroanalytical Chemistry and was a member of the Board of Directors. Heineman has been active in the American Chemical Society. In the Cincinnati Section he served as Cintacs Editor, Secretary, Chair, Trustee, and Councilor. In the Division of Analytical Chemistry he served as Treasurer, Councilor, and Chair.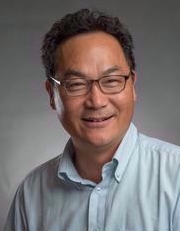 Associate Professor, CEAS - Mechanical Eng
621 Rhodes Hall
513-556-5023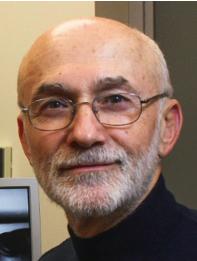 Professor, CEAS - Elec Eng & Computer Science
839 Rhodes Hall
513-556-4777