The UC Advising community engages and supports students through teaching and collaboration to achieve their academic, personal, and professional goals. 

The UC Advising community will advance a personalized educational environment in which:

All students achieve their goals through exploration, reflection, and engagement.
We are committed to inclusion, teaching, and lifelong learning.
We are global leaders in advising practice, scholarship, and innovation.
Here in the College of Engineering and Applied Science, we approach advising in three ways. The Conceptual. The Informational. And the Relational. The necessary ideas and knowledge the students need in order to best progress towards their goals. The necessary processes, procedures, and topics that a student will need to own to traverse their paths. And finally, the interpersonal relationship between the student and advisor so that the students understand their advisor is a support and safe place to explore and question their academic, personal, and career journeys.
Advising Contacts by Department
Aerospace Engineering & Engineering Mechanics
Fire Service Technology Fire and Safety Engineering Technology
Chemical & Environmental Engineering
Environmental Engineering
Civil & Architectural Engineering and Construction Management
Architectural Engineering, Architectural Engineering Technology, Civil Engineering, Construction Management
Kimberly Zimmerer
765 Baldwin
(513) 556-5337
kimberly.zimmerer@uc.edu

Electrical Engineering & Computer Science
Computer Engineering and Electrical Engineering
Computer Engineering, Technology, Computer Science, Electrical Engineering Technology
Freshman Engineering Program (FEP) and Engineering & Applied Science Entrance (EASE)
Mechanical & Materials Engineering
Mechanical Engineering Mechanical Engineering Technology
Mechanical Engineering (5th year students) and Mechanical Engineering Technology (5th year students)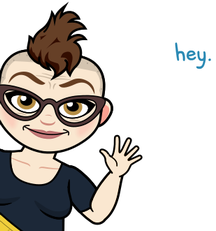 Gretchen Hart link
Director of Academic Advising , CEAS - Advising
665E Baldwin Hall
513-556-2793
A dedicated and enthusiastic administrator here in the College of Engineering and Applied Sciences.   As director of our undergraduate advising center, I balance the time between my staff, our faculty, university-wide committees and groups, and of course the reason I'm here...the students.  If I don't see you in my office or chit-chatting in the halls...I know I'll see you at one of our CEAS events! Please always feel free reach out to me.
Preferred Information
Director of Academic Advising ,
Contact Information
Academic - Baldwin 665
PO Box 210018
Ohio, 45227
Phone: 513-556-2793
gretchen.hart@uc.edu