Chemical and Environmental Science Archive Newsletters
From new faculty and research to grants and awards, hear what's happening in the Chemical and Environmental Engineering department at UC. 
New Leadership for Both the College and Department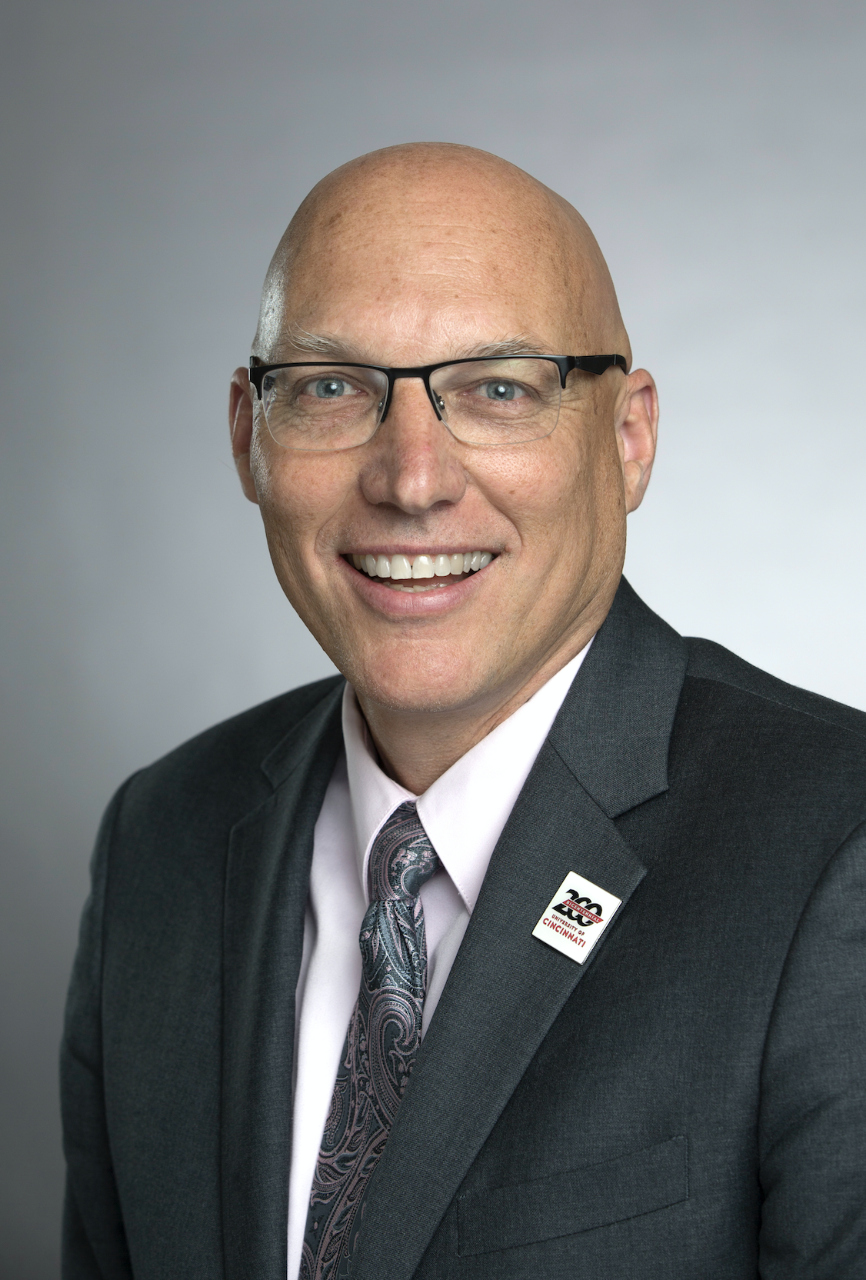 The beginning of the 2019-20 academic year brought changes in leadership to both our college and department.  Dr. John W. Weidner joined UC in August as the Dean of the College of Engineering and Applied Science.  He previously served as department chair and professor of chemical engineering at the University of South Carolina. Dean Weidner's research encompasses renewable-energy applications, including the synthesis and characterization of electrocatalysts and electrochemically active materials.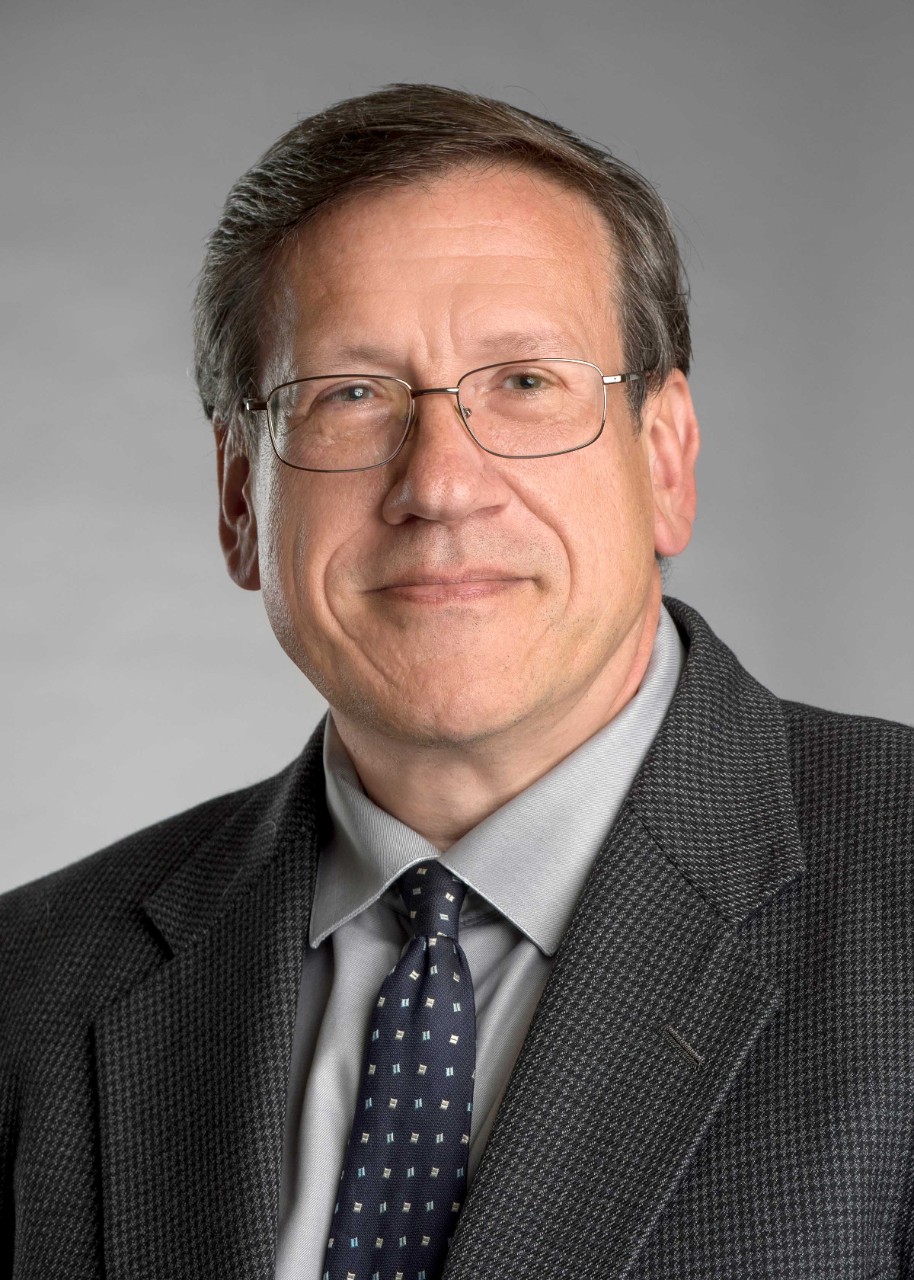 The department also welcomed new leadership as Dr. Anastasios Angelopoulos replaced Dr. George Sorial, who excellently served as department head for the past 6 years.  Dr. Angelopoulos most recently served as Associate Head of the department and Chairman of the Chemical Engineering Program prior to that. His research interests include inorganic nanoparticle synthesis and assembly for electronics, fuel cells and batteries, as well as polymer membrane catalysts for next-generation optical sensors and the separation of toxic agents.  Welcome Dean Weidner and Dr. Angelopoulos!!
6 DCEE Faculty Take CEAS Awards in Spring
Every year, the College of Engineering and Applied Science honors exceptional faculty and staff members with college awards and each of these recipients has demonstrated the legacy of excellence, scholarship and innovation that defines the college.  Professors Dion Dionysiou, Junhang Dong, Vesselin Shanov, and Panagiotis Smirniotis received the CEAS Distinguished Researcher Award.  Dr. Drew McAvoy received the CEAS Master Educator Award and Dr. Soryong (Ryan) Chae was presented with the CEAS Research Award for Early-Career Faculty.  
Dr. Aashish Priye Receives Digital Futures Anchor Development Award
Dr.  Aashish Priye, assistant professor in the Chemical Engineering Program, was recently awarded the Digital Futures Anchor Development Award as part of the University of Cincinnati Next Lives Here initiative. He will be the Principal Investigator on this project leading a team of interdisciplinary faculty members from both Cincinnati Children's Hospital (Dr. Surya Prasath) and Department of Environmental Engineering, UC (Dr. Soryang Chae). The project aims to address inefficiencies in our current infectious disease management system by developing the next generation of ultra-portable microfluidic DNA analysis platforms.
Congratulations, Professor Priye!
Shanov Group Breaks Publication Record in 2019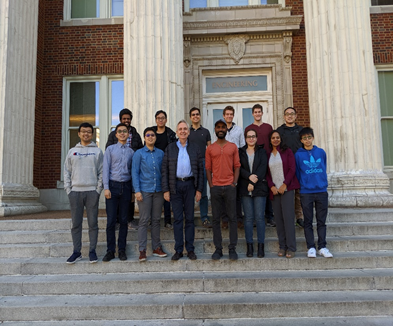 Dr. Vesselin Shanov and his group achieved a record number of publications during the first 10 months of this year. These include 14 papers in peer reviewed journals and 8 book chapters. Dr. Shanov pointed out that this was possible thanks to the dedicated efforts of his undergraduate and graduate students who are following the spirit of the UC Nanoworld Lab, which he co-directs, to "work, write and publish". More papers are expected to be published by the end of 2019.
Professor Stephen Thiel was elected to be a Director in the Separations Division of the American Institute of Chemical Engineers.  His term starts at the beginning of 2020.  He has previously served as the Vice Chair and Chair of the Bioseparations area in the Separations Division.  Congratulations Dr.Thiel!!  
Wael Abdelraheem, a Ph.D. student studying under Dr. Dion Dionysiou, was recently awarded the Ohio Section - American Water Works Association Advanced Degree/Continuing Education 2019 Scholarship.  This award is given to students and for professionals who have graduated or will be graduating within a year and the purpose of the award is to encourage water industry related education through scholarship. The scholarship program was created in an effort to give back to the individuals who support the water industry and the Ohio Section of the American Water Works Association. The top abstracts are selected for either an Oral or Poster Presentation at the 2019 Ohio Section Annual Conference September 10-13 in Cleveland, Ohio. Wael was the first place winner and received a stipend for $ 4,000.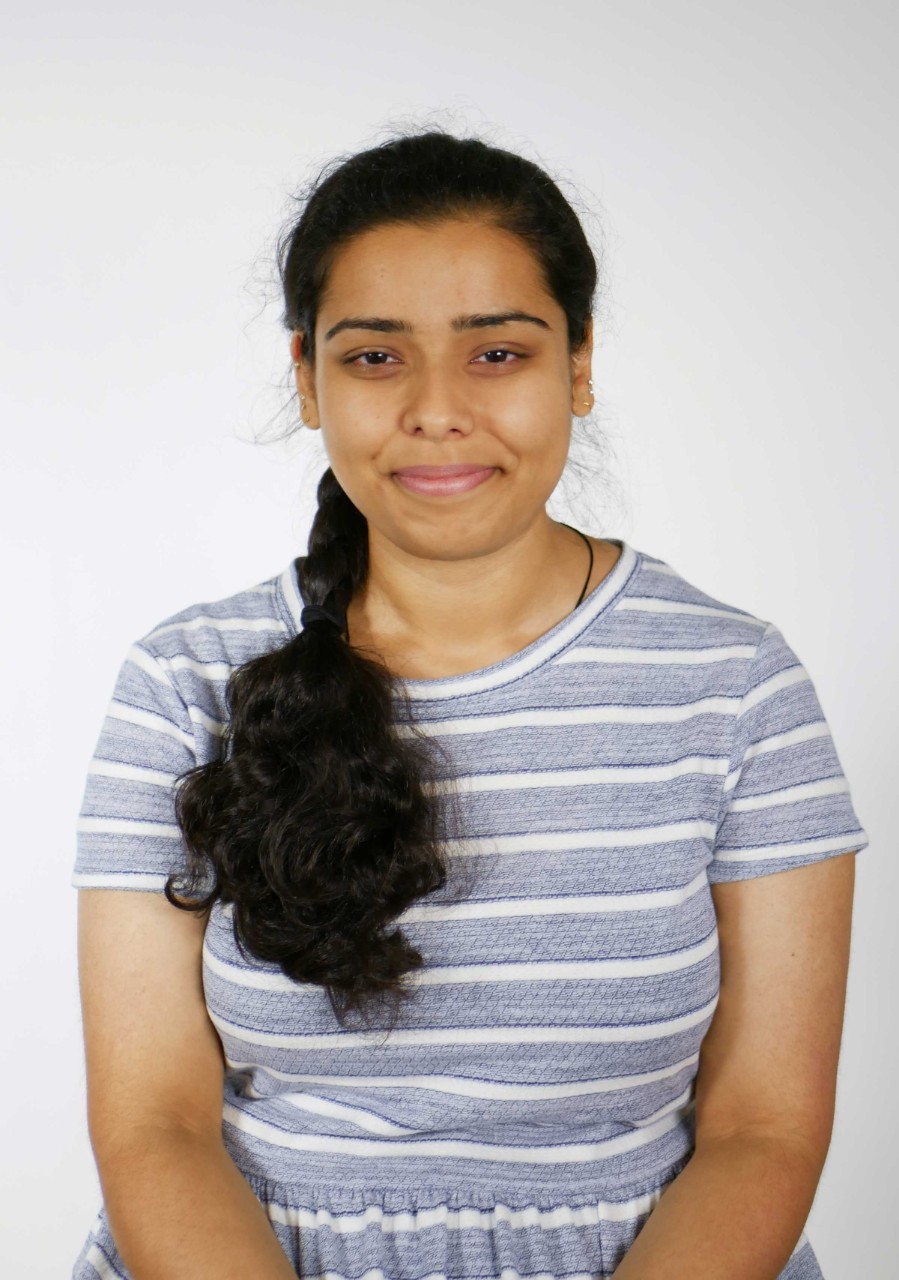 Each month, UC's College of Engineering and Applied Science chooses an Engineer of the Month. This student must demonstrate "excellence in the classroom, success in their co-op assignments and leadership through extracurricular activities on campus and/or in the community."  September's pick was chemical engineering major, Mehak Chawla.  Mehak is in pre-med and also pursuing an MBA. Her co-op experiences include rotations at Cincinnati Children's Hospital Research Center and in the lab of chemical engineering faculty member Joo-Youp Lee, where she gained experience in imaging and pharmacokinetics of nanoparticles for cancer therapeutics. Link to the news article.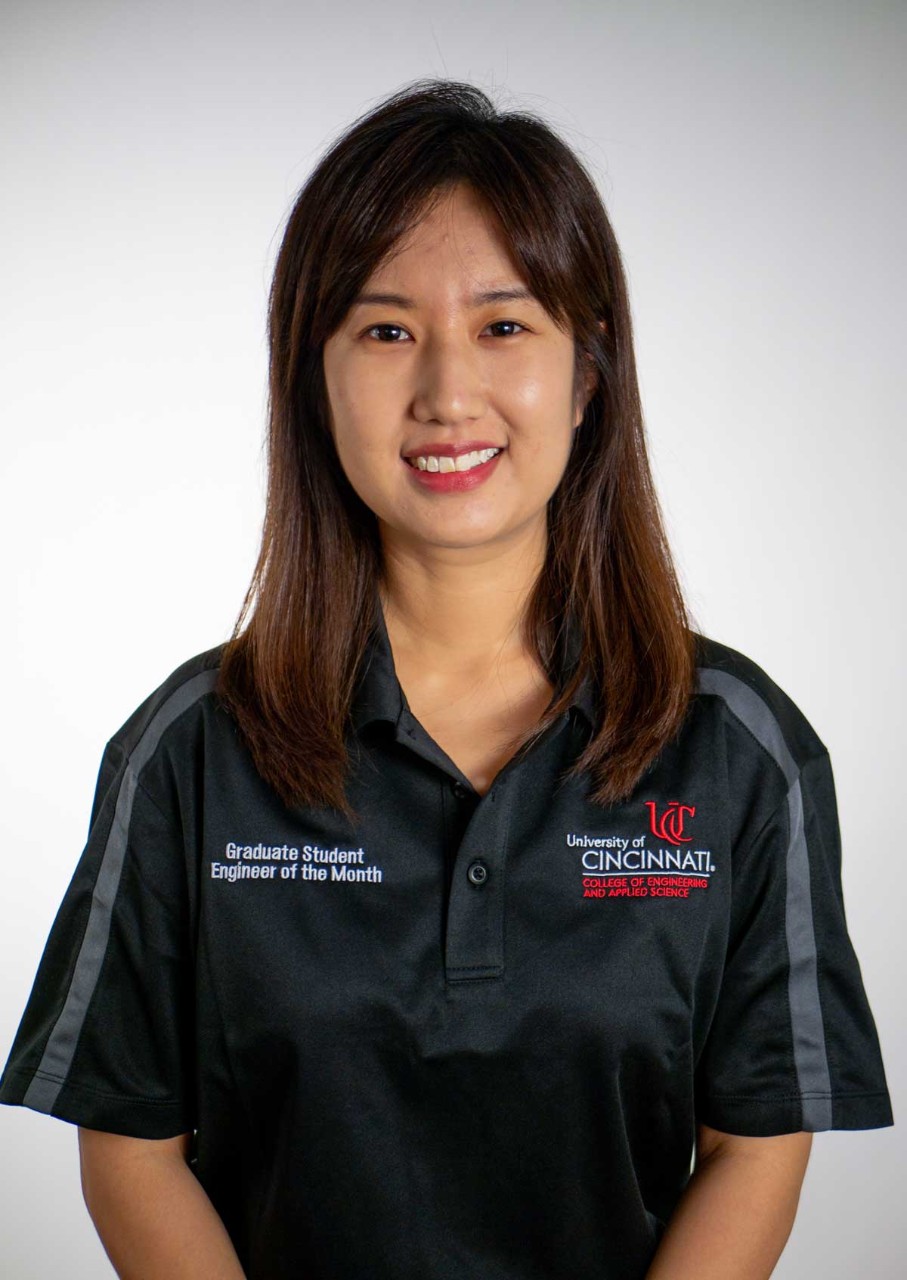 This year, the college has expanded the Engineer of the Month Award to the graduate students as well.  Zishu Cao, a Ph.D. student in chemical engineering, earned the Graduate Engineer of the Month award for September 2019.  Zishu researches membrane separation under Dr. Junhang Dong.  The process of membrane separation is used in environmental protection, energy recovery and medicine. She has a very impressive publication record, having published 11 papers, many of which are in prestigious journals in the field of membrane science and technology, such as Science Advances and Journal of Membrane Science. Link to the article.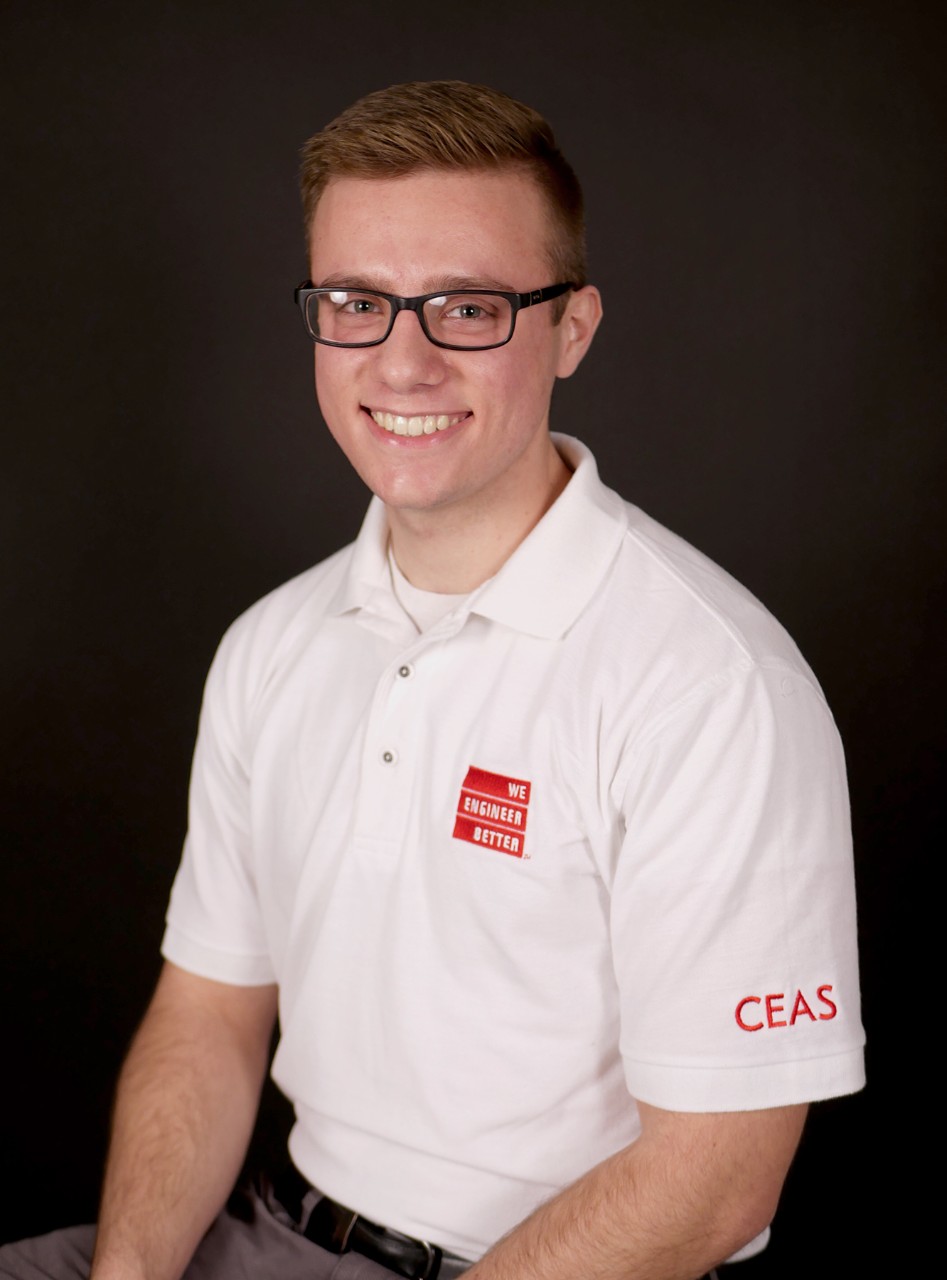 Ryan Muir, a ChE senior, took first place in the First SimCentral Academic Competition.  SimCentral is a simulation program and Ryan mastered the use of this program working independently and applied it to a challenging design problem which addressed both the steady-state and dynamic behavior of the process.  He received a $3,000 cash prize and an additional $1000 for the video contest.
Spring Brings Another Successful Senior Design Exhibition
Seniors from both Chemical Engineering and Environmental Engineering and Science programs presented their senior design projects at the end of the spring semester.  There were many outstanding projects representing a great deal of effort on the part of the students.  Groups were judged by both internal and external experts and the following awards were announced afterward in conjunction with a celebratory pizza party!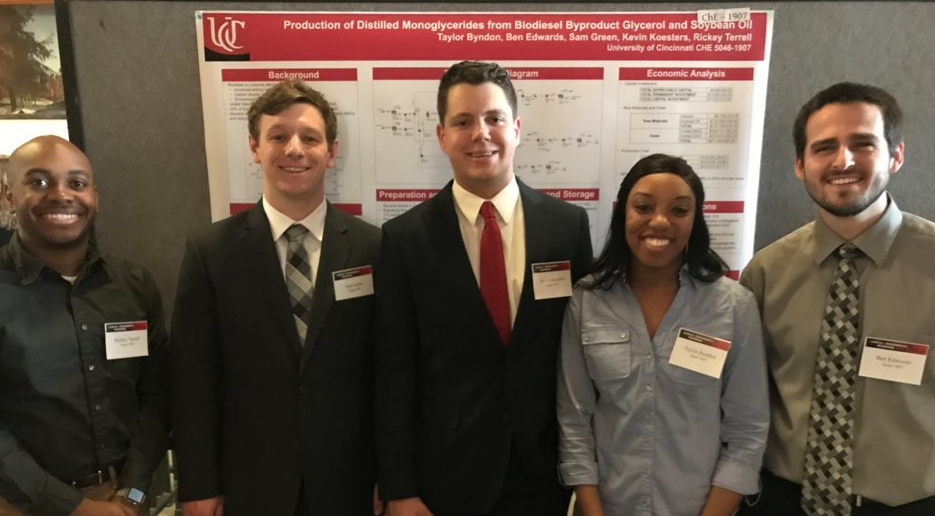 Best Capstone: First Place

Title: Conversion of Plastic Waste to Liquid Fuels
Team: Hannah Carson, Rachel Hautman, Karen Hildebrant, Ryan Muir, Nhu Hao Tran
Best Capstone: Second Place
Title: Production of Triacetin by Reactive Distillation 
Team: Annie Dolphin, Alyssa Fulks, John Miller, Colleen Platten, Heidi Van Valkenburgh
Best Capstone: Third Place
Title: Production of Biodiesel from Palm Oil by Reactive Distillation
Team: Maddie Bell, Ben Harnen, Emma Mullins, Ray Recchia, Brennan Schilling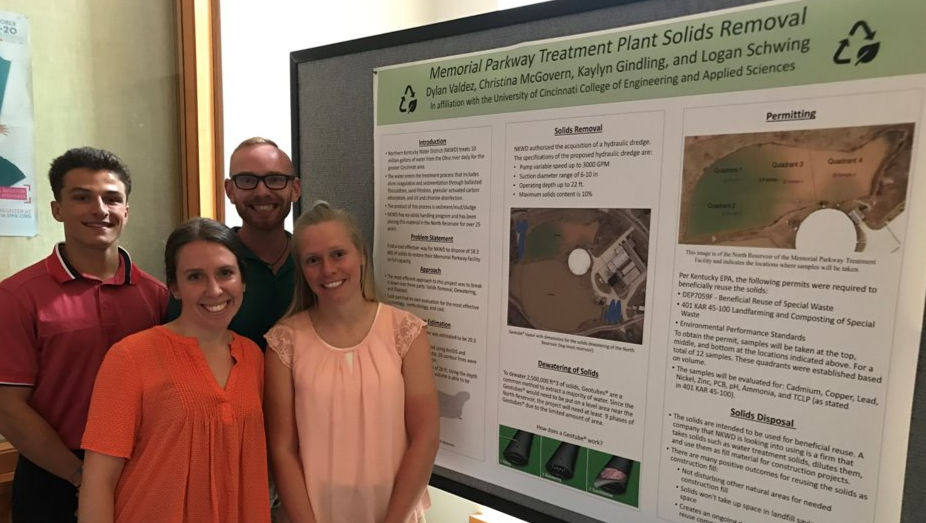 AIChE - Ohio Valley Section recognized the following projects at the CHE Design Exhibition
First Place: Production of Biodiesel from Palm Oil by Reactive Distillation
Team: Maddie Bell, Ben Harnen, Emma Mullins, Ray Recchia, Brennan Schilling
Second Place: Carbon Dioxide Capture from Ambient Air Utilizing Cooling Towers
Team: Joshua Dietrich, Levi Ping, Nicholas Keil, Nicholas Kiser
Third Place (Tie):
Crude Glycerol Fermentation by Oleaginous Red Yeast To Sunflower Oil And Beta-Carotenes
Team: Mitchell Beerse, Christopher Bunder, Andrew Cornelius, Adam Kluesener, Ryan Lohbeck
Production of Syngas from Ohio Coals Using Chemical Looping
Team: Nicholette Guy, Marek Johnson, Kyle Petitjean, Amani Russell, Jonah Stepaniak, Patrick Sullivan
Production of Oxygenates from Syngas Generated from Ohio Coal
Team: Robert Naber, Josh McCarty, John Lang, Parker Bozman, Cody Harris, Bennett Herbert
Departmental Environmental Engineering and Science Award
Best Capstone: First Place

Title: Simulation of a Hazardous Waste Spill on the Ohio River

Team: Precision Point
Team Members: Bethany Caspersz, Matthew Cummings, Dexter Adams, Qianhui Xia
Sponsor: Greater Cincinnati Water Works
Best Capstone: Second Place
Title:  Beneficial Reuse of Sludge Incinerator Ash
Team: GROW, Team Members:  Frances Sparer, Emily Koschmeder, Ezequiel Mazzeo Larrosa, Katie-Grace Sawka
Sponsor: Metropolitan Sewer District of Greater Cincinnati
Best Capstone: Third Place
Title:  Biogas Capture and Utilization from an Anaerobic Lagoon
Team:  BioPower, Team Members:  Abby Miller, Andrew Francis, Grace Aldredge, Marc Bargerstock
Sponsor: Resilient Communities
Congratulations to these students on their outstanding accomplishments!!

It is with great pleasure that I present to you the second newsletter of the Department of Chemical and Environmental Engineering for the 2018-2019 academic year. It has been a year of change for our college as we thank our interim Dean Paul Orkwis for his outstanding service and ready ourselves to welcome new leadership. It has also been a year of great strides from both our faculty and our students. I see many of my colleagues, including our new faculty, take their ideas and research to international acclaim. And I watch with pride as many of the students they mentor and teach follow in their magnificent footsteps. We have much to be thankful for and proud of and I share of few of these outstanding stories below as we continue to work determinedly to complete another successful academic year.
George Sorial, PhD, Department Head, DChEE
Nickels Group Takes Cover of The Journal of Physical Chemistry B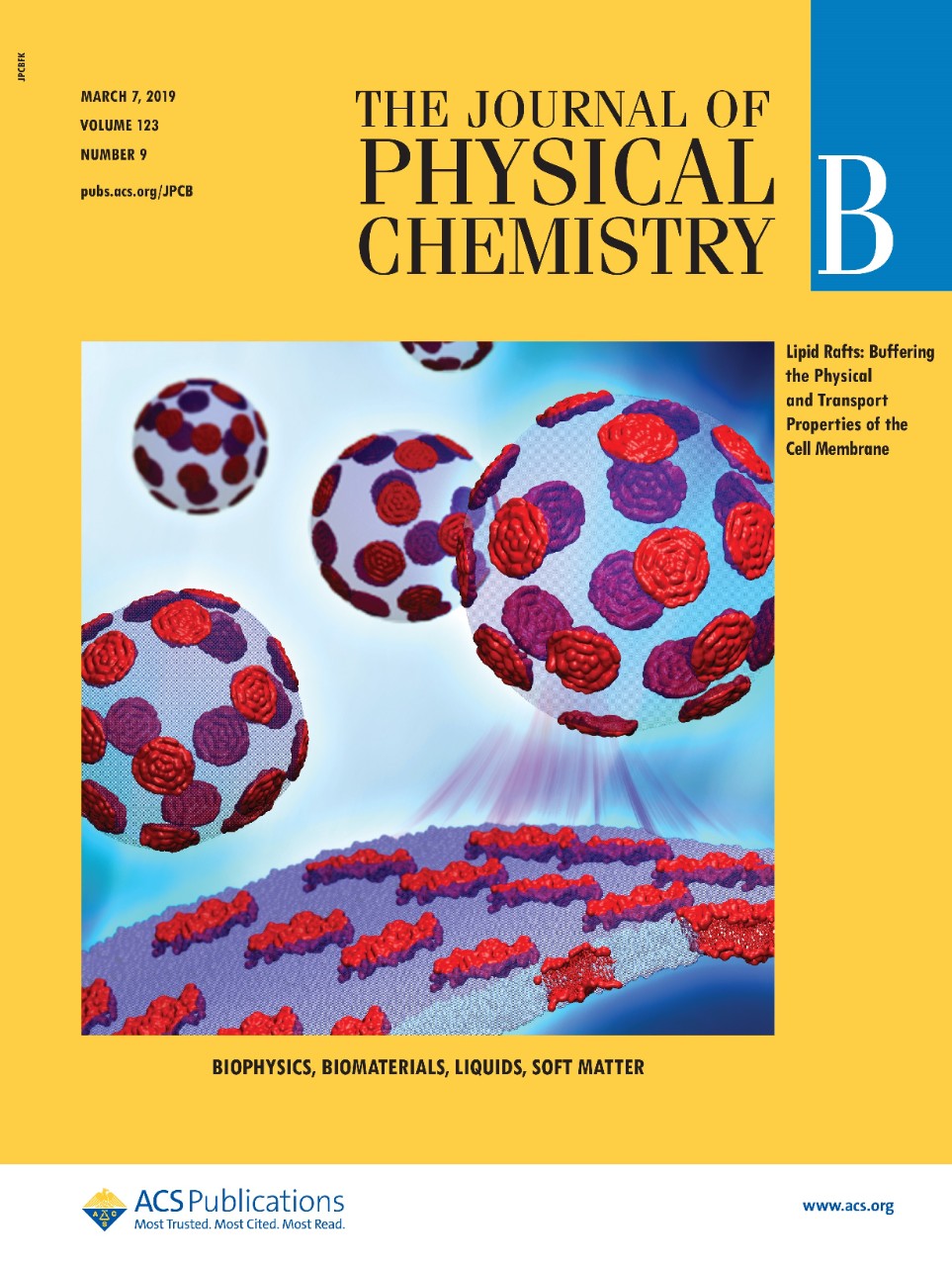 Professor Jonathan Nickels, along with his students and colleagues, recently published their manuscript entitled "Lipid Rafts: Buffers of Cell Membrane Physical Properties" in The Journal of Physical Chemistry B and were awarded the cover of the issue. This paper explores "lipid rafts", or structures rich in cholesterol and sphingolipids, found in both eukaryotic and prokaryotic cells. They are located in distinct domains in the cell membrane with the function of facilitating the organization, assembly, and regulation of multimolecular protein complexes. The work of Dr. Nickels and his group takes their function a step farther, proposing that evidence suggests that these entities play a critical role in stabilizing the membrane's physical properties over varying the temperature and other environmental conditions. Congratulations!!

ChE Graduate Students Publish in Science Advances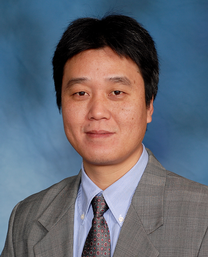 Chemical Engineering graduate students, Zishu Cao, Shixuan Zeng, Zhi Xu, Antonios Arvanitis, and Shaowei Yang in Dr. Junhang Dong's research group, recently published their work entitled, "Ultrathin ZSM-5 zeolite nanosheet laminated membrane for high-flux desalination of concentrated brines". This prominent work considers our world's critical issue of a diminishing fresh water supply by addressing the brines produced in many industrial processes. The ability to clean these industrial waters of their salt content allows a much safer release. Desalination, although theoretically the golden answer, presents a host of practical hurdles. Zeolites have recently shown the proper qualities to separate water molecules from salt solutions by molecule/ion sieving effects and the work of Dr. Dong and his graduate students took this favorable property and engineered a new type of membrane that is laminated with highly hydrophilic zeolite nanosheets. In their work, the addition of alumina into the silica framework of the zeolite structure produced the desirable ionic and hydrophilic surface necessary to enhance desalination and they successfully tested their material on waters with 24% salt content. Congratulations on this tremendous contribution!! http://advances.sciencemag.org/content/4/11/eaau8634

Dr. Teri Reed Receives University of Oklahoma Distinguished Service Award
Dr. Teri Reed is the assistant vice president of research development for the Office of Research as well as a professor of chemical engineering in our department. She received her bachelor's degree in petroleum engineering from the University of Oklahoma. The Mewbourne College of Earth and Energy at the University of Oklahoma recently awarded her a 2019 Distinguished Alumni and Service Award. She will be recognized at the Student and Alumni Awards Banquet on April 11 at the University of Oklahoma. This prestigious award is the highest form of recognition given to alumni or friends of the college and it is presented to individuals whose accomplishments, affiliations and careers have honored the legacy of excellence at the University of Oklahoma. At UC, Dr. Reed continues to make significant contributions in the area of student and recruitment and retention efforts as well as in the area of research-based education and curriculum in engineering. Congratulations Dr. Reed on such outstanding service to us and others!!

Vesselin Shanov Inducted into Medical and Biological Engineering Elite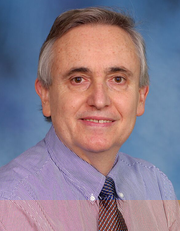 The American Institute for Medical and Biological Engineering (AIMBE) has announced the induction of Vesselin Shanov, Ph.D., Professor and Co-Director of the Nanoworld Laboratories, to its College of Fellows. This is among the highest professional distinctions accorded to a medical and biological engineer. The College of Fellows is comprised of the top two percent of medical and biological engineers. College membership honors those who have made outstanding contributions to "engineering and medicine research, practice, or education" and to "the pioneering of new and developing fields of technology, making major advancements in traditional fields of medical and biological engineering, or developing/implementing innovative approaches to bioengineering education." Dr. Shanov was nominated, reviewed, and elected by peers and members of the College of Fellows for "developing biodegradable Mg implants that will improve patient outcomes and make implantations more accessible to people around the world." A formal induction ceremony was held during the AIMBE Annual Meeting at the National Academy of Sciences in Washington, DC on March 25, 2019. Dr. Shanov was inducted along with 156 colleagues who make up the AIMBE College of Fellows Class of 2019. Congratulations Dr. Shanov on this high honor!!

Park's Group Continues to Publish High Profile Manuscripts in the Area of Drug Delivery
Dr. Yoonjee Park, a professor in the chemical engineering program, works to better facilitate drug delivery through nanoscale options. Her group recently published a paper in the journal "Ultrasound in Medicine and Biology" entitled, "Multiple-Exposure Drug Release from Stable Nanodroplets by High-Intensity Focused Ultrasound for a Potential Degenerative Disc Disease Treatment." This particular manuscript targets degenerative disc disease (DDD), a condition that is forecast to affect almost 80% of the population. This published work explores the delivery of a potential drug treatment via encapsulated stable nanodroplets as a drug delivery carrier followed by multiple exposures of the nanodroplets to high-intensity focused ultrasound. This method induces the release of the therapeutic substance, providing a sustained and targeted delivery and thereby increasing the efficacy of the drug. Congratulations, Dr. Park!

Professor Dion Dionysiou Pulls in More National Awards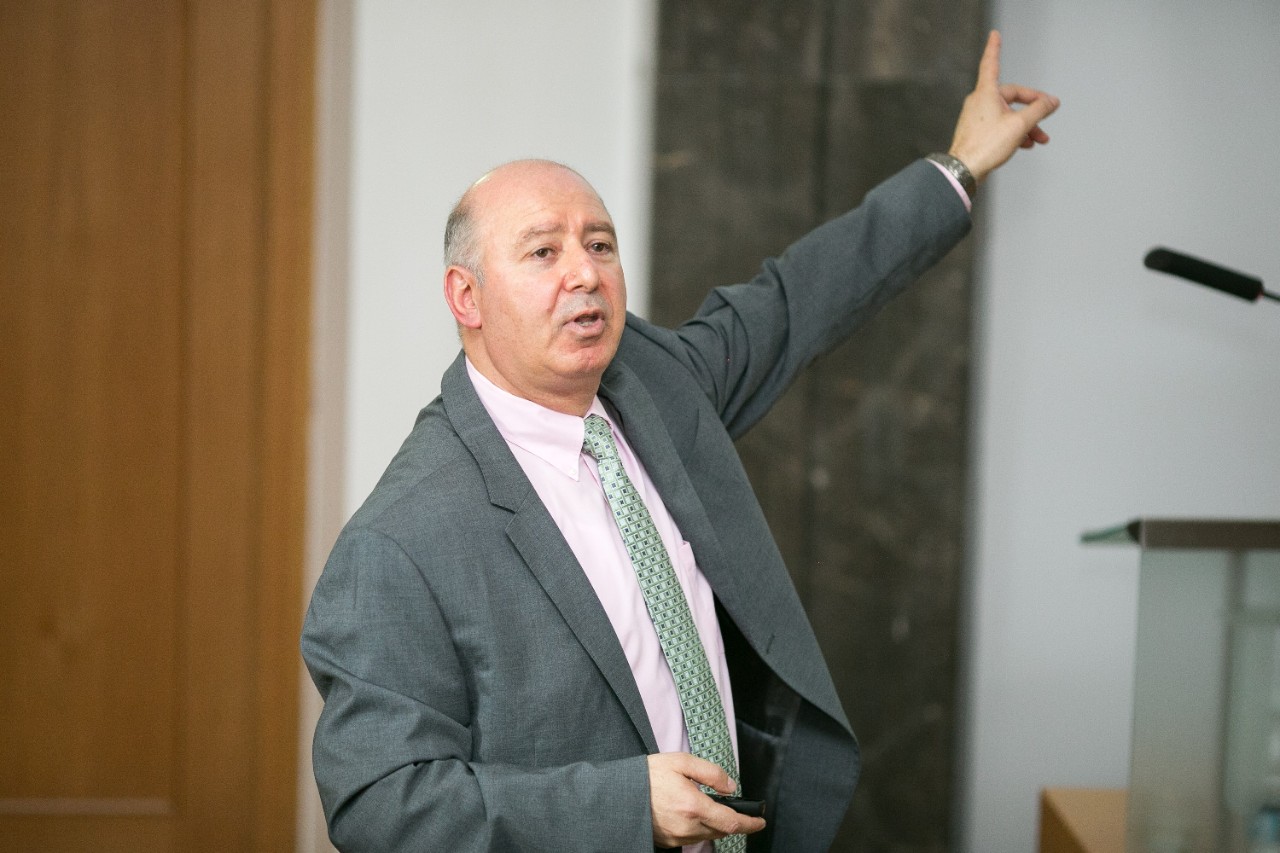 Dr. Dion Dionysiou, a professor in the environmental engineering and sciences program is world-renowned for his work in several areas of water research and he often tours internationally speaking on his research expertise and outcomes. He was recently invited to give a lecture at the Pregl Colloquium at the Kemijski Institut in Slovenia where he spoke on the topic of "Treatment of Contaminants of Emerging Concern in Water Using Advanced Oxidation Processes". Dr. Dionysiou was also recently awarded as a distinguished scientist under the Chinese Academy of Sciences President's International Fellowship Initiative in January of this year. Congratulations on your growing successes, Dr. Dionysiou!!

Dr. Stephen Thiel Takes University Teaching Award
The Office of the Provost's review committee selected Dr. Stephen Thiel, a Professor in our Chemical Engineering Program, as the winner of the 2019 Distinguished Teaching Professor Award and noted that they were most impressed by his accomplishments and experience. Dr. Thiel teaches the Chemical Engineering Design Project class along with several others and is well-respected by his students. This award will be given during at the 2019 All-University Faculty Award Celebration, which is scheduled for April 25, 2019, at 3:00 pm in the TUC Great Hall. Congratulations, Dr. Thiel!!

UC International Awards Visiting Scholar Grants to Three DChEE Professors
Professors George Sorial, Dion Dionysiou and Mingming Lu of the environmental engineering program were awarded grants from the Visiting Scholar Program.  The goal of these grants is to strengthen the partnerships we have established with UC Strategic Partner Institutions by supporting collaborations between our faculty and staff. 

Specifically, the Visiting Scholar program funds airfare and accommodation for teaching and research faculty from UC partners to travel to UC for 7-10 days in order to form relationships with UC colleagues, discover UC's campus, and develop joint training or research projects in their disciplines.  Drs. Sorial and Dionysoiu will be hosting Venecio Ultra Jr. from Earth and Environmental Sciences at Botswana International University of Science & Technology, Botswana. 
They will be working collaboratively to develop rhizofiltration systems of wastewater treatment for arid and semiarid environments.  Dr. Mingming Lu will be working with Rui Chen from Municipal and Environmental Waste at Beijing Jiaotong University, China to research the use of biomass charcoal for environmental remediation. They will also work on the development of a water and soil remediation engineering project.  Congratulations!!
Environmental Engineering Professor Patrick Ray and His Research Group Participate in Water Projects Across the Globe
The reseasrch group of Dr. Patrick Ray is working hard to solve the world's water problems.  Funded by the World Bank, they are looking at the water distribution network in Mexico City, as well as the drainage network with the goal of water reclamation and reuse, or stormwater capture and aquifer augmentation to solve some of Mexico City's water problems.  In addition, they have started a small project in Peru, but also address similar issues closer to home.   In California, they are studying the flooding and drought in the Hetch Hetchy, with ramifications for San Francisco. This work is funded by the Army Corps and partnered with the California Department of Water Resources. And even in our own city Ray recently won his first water quality risk assessment project (funded by the Ohio Water Research Center). As part of this work, the group will be evaluating the risks to Cincinnati of a spill upstream on the Ohio River. To do so, they are developing a novel 2 dimensional contaminant transport model.  Congratulations on your most impressive work!!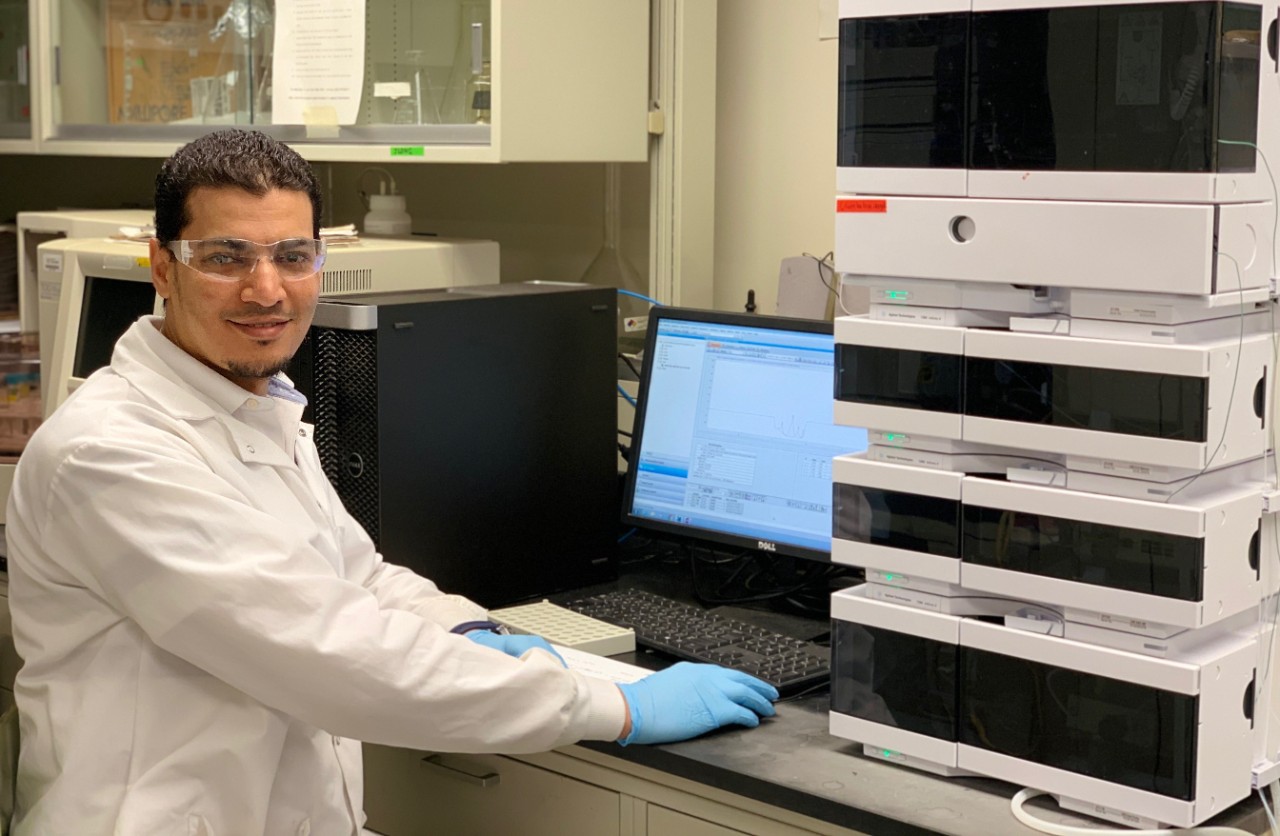 Wael Abdelraheem, a Ph.D. student studying under Dr. Dion Dionysiou, was recently awarded the 2019 C. Ellen Gonter Environmental Chemistry Award given by the Division of Environmental Chemistry of the American Chemical Society.  This award is presented to graduate students at U.S. and international universities who submit the highest quality research papers. Wael will be presenting his winning research paper, entitled, "Treatment of Domestic Wastewater by Simulated Solar-Light Mediated N- and B-codoped TiO2 AOP for Reuse: Mechanistic Aspects and Implications of Inorganic Species" at the Fall ACS Meeting in San Diego at the special C. Ellen Gonter Environmental Chemistry Awards Symposium. He will also receive a check for $1000 to cover travel costs for attending the meeting.   Wael additionally received the 2019 Graduate Student Awards in Environmental Chemistry.  This award recognizes graduate students who are working in areas related to environmental chemistry. The award is based on student transcripts and record of research productivity, and a letter of recommendation from the faculty advisor. The Award is given to students by the Division of Environmental Chemistry of by the American Chemical Society. As part of the award, he will receive a monetary amount of $125 and a one-year annual membership in the Environmental Division of the American Chemical Society.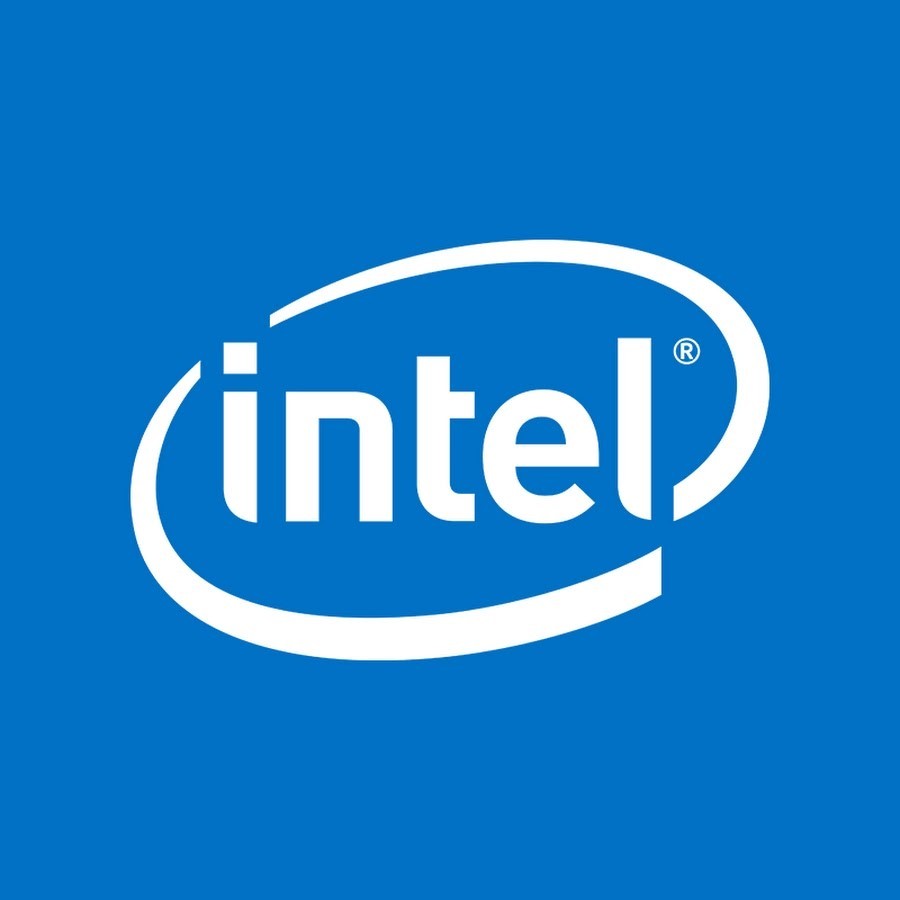 Recently six MS and PhD graduates, who had obtained their degrees under the supervision of Professor Vesselin Shanov, accepted positions with Intel Corporation. These students are Ge Lucy Li, Tarannum Tiasha, Rachit Malik, Seyram Gbordzoe, Adusei Paa Kwasi and Sid Mishra. The core of this success is the special training these graduate students received in Nanoworld Lab, co-directed by Dr. Shanov, especially in the field of Chemical Vapor Deposition, Plasma Processing, Physical Vapor Deposition, and other wafer handling techniques, which are widely used by Intel Corporation for the fabricating of their electronic chips. The exposure of Shanov's students to advanced characterization techniques such as Scanning Electron Microscopy, X-ray Photoelectron Spectroscopy, Raman Spectroscopy, electrical and mechanical property measurements and others, has been an additional credit for these students when applying for employment at the company. The next time we see a little blue label on our computers that reads "Intel InsideTM" we can say that UC graduates have also contributed to these advanced semiconductor devices.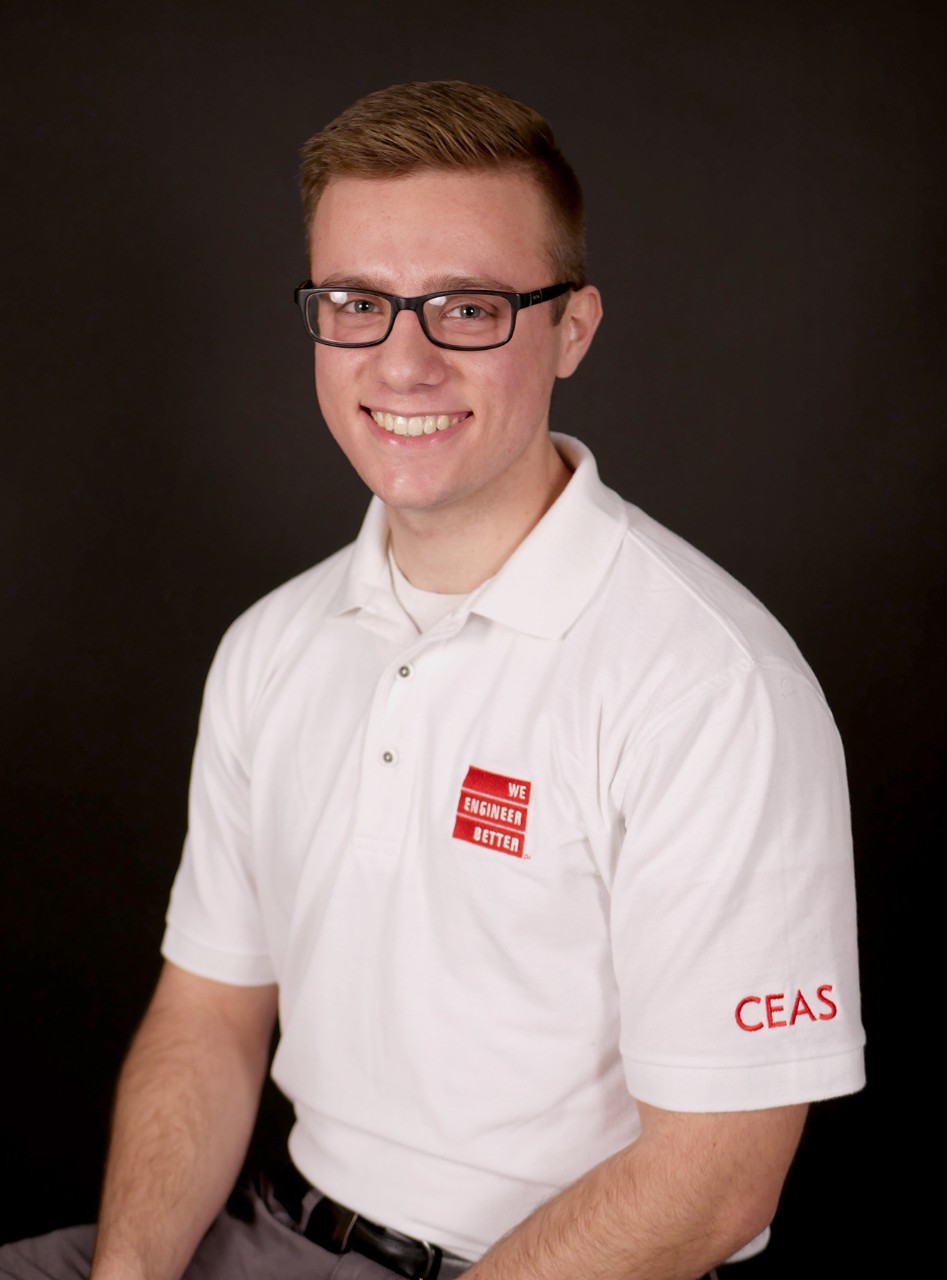 Each month, UC's College of Engineering and Applied Science chooses an Engineer of the Month. This student must demonstrate "excellence in the classroom, success in their co-op assignments and leadership through extracurricular activities on campus and/or in the community."  January's pick was chemical engineering major, Ryan Muir.  Ryan is also working on his Master's degree in environmental engineering through the Accelerated Engineering Degree (ACCEND) program.  He has spent all of his co-op terms with BASF in addition to serving as an undergraduate teaching assistant in the Department of Engineering Education.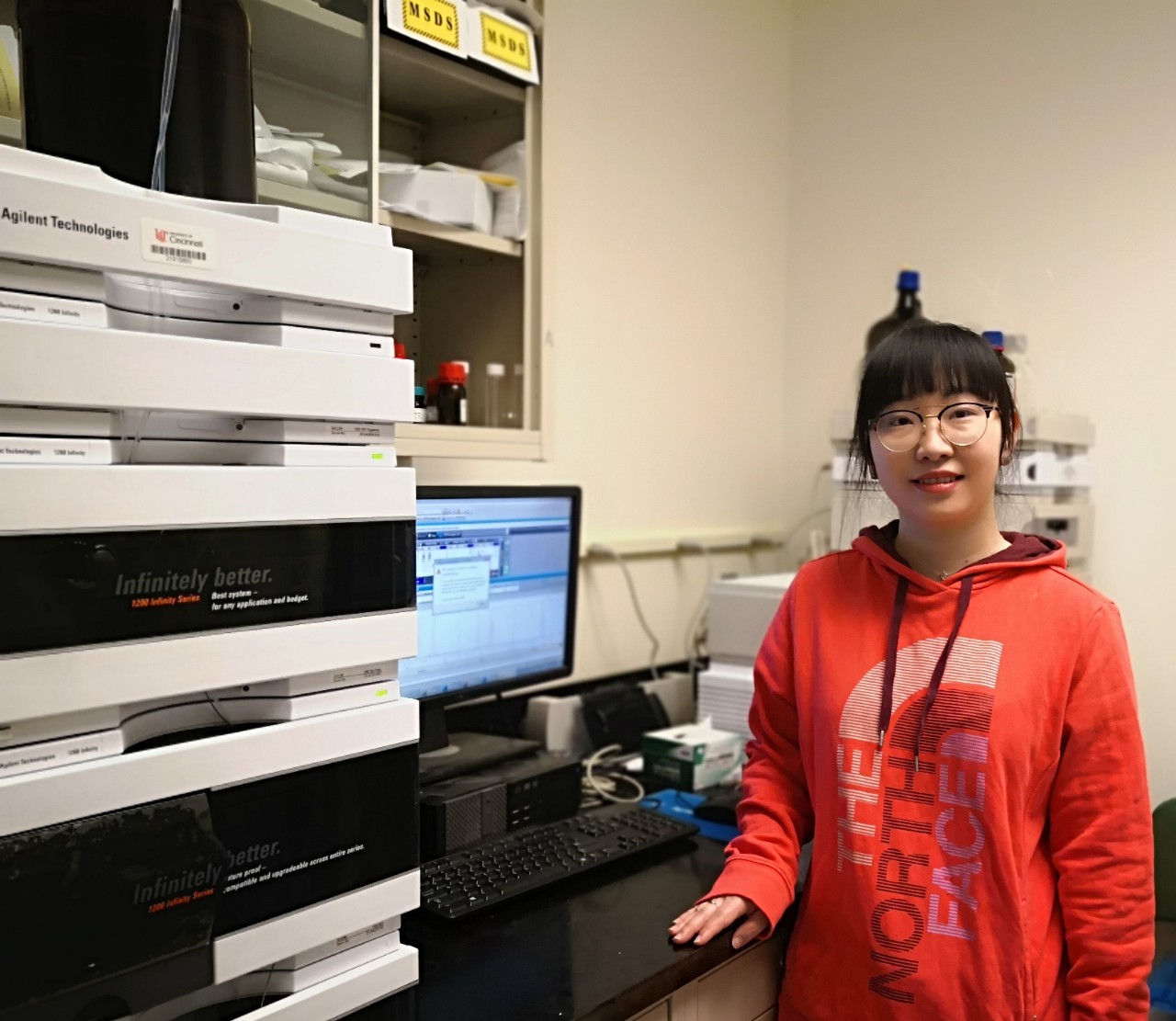 Yu Zhang, a PhD student studying under Dr. Maobing Tu, earned Second Place in the Sustainable Engineering Forum Graduate Student Poster Competition at the American Institute of Chemical Engineers (AIChE) 2018 annual meeting in Pittsburgh, PA, an award that carried $150 stipend.  Her poster was entitled, "Effects of Overliming and Activated Carbon on Carbonyl Inhibitors Removal and Butanol Fermentation in Biomass Hydrolysates". In a second competition, Yu received the University Research Council (URC) Graduate Student Stipend and Research Cost Award for her proposal entitled, "Carbonyl Inhibition of Butanol Production from Biomass Prehydrolysates by Clostridium".  This award will offer her $5,000.00 to be used for stipend and/ or research costs.
Congratulations to these students on their outstanding accomplishments!!