Buildings coordinator for operations and management of the College of Engineering and Applied Science physical plant
Coordinates safety and security of College of Engineering and Applied science Buildings,

Responsible for laboratory outfiting and renovation,
College liaison with university offices, e.g., construction management, maintenance of facilities, capital finance, etc.,
Responsible for scheduling and maintaining common college conference rooms and public areas.
For additional information, please contact:
Office of Facilities
University of Cincinnati
College of Engineering and Applied Science
Mantei Center
Cincinnati, Ohio 45221-0018
Phone: 513-556-0291
Fax: 513-556-6741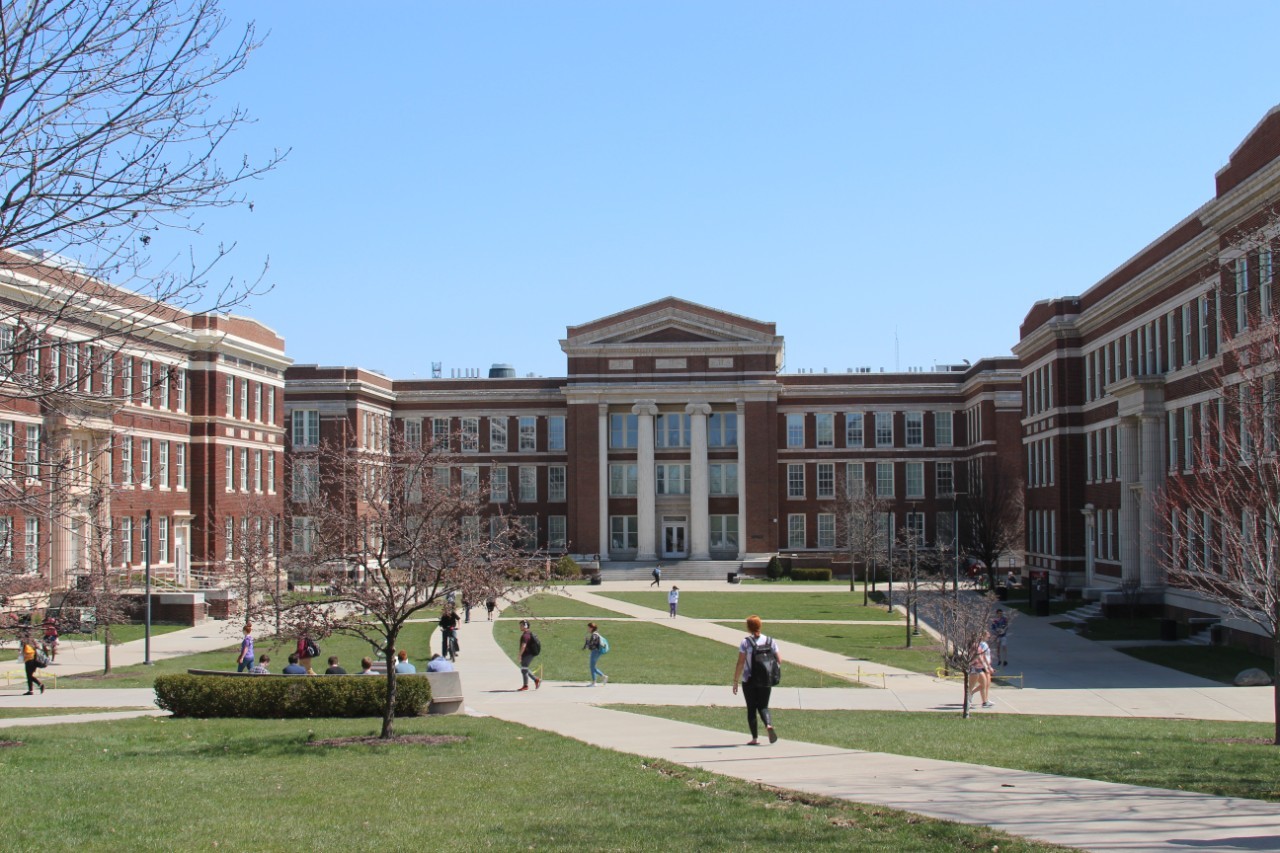 Baldwin Hall
(110,390 GSF)
Constructed in 1911, Baldwin Hall is the headquarters for the College administration and academic classrooms. The 80,600 NSF building was reopened January 2002 with computing laboratories, electronic classroom, and seminar rooms.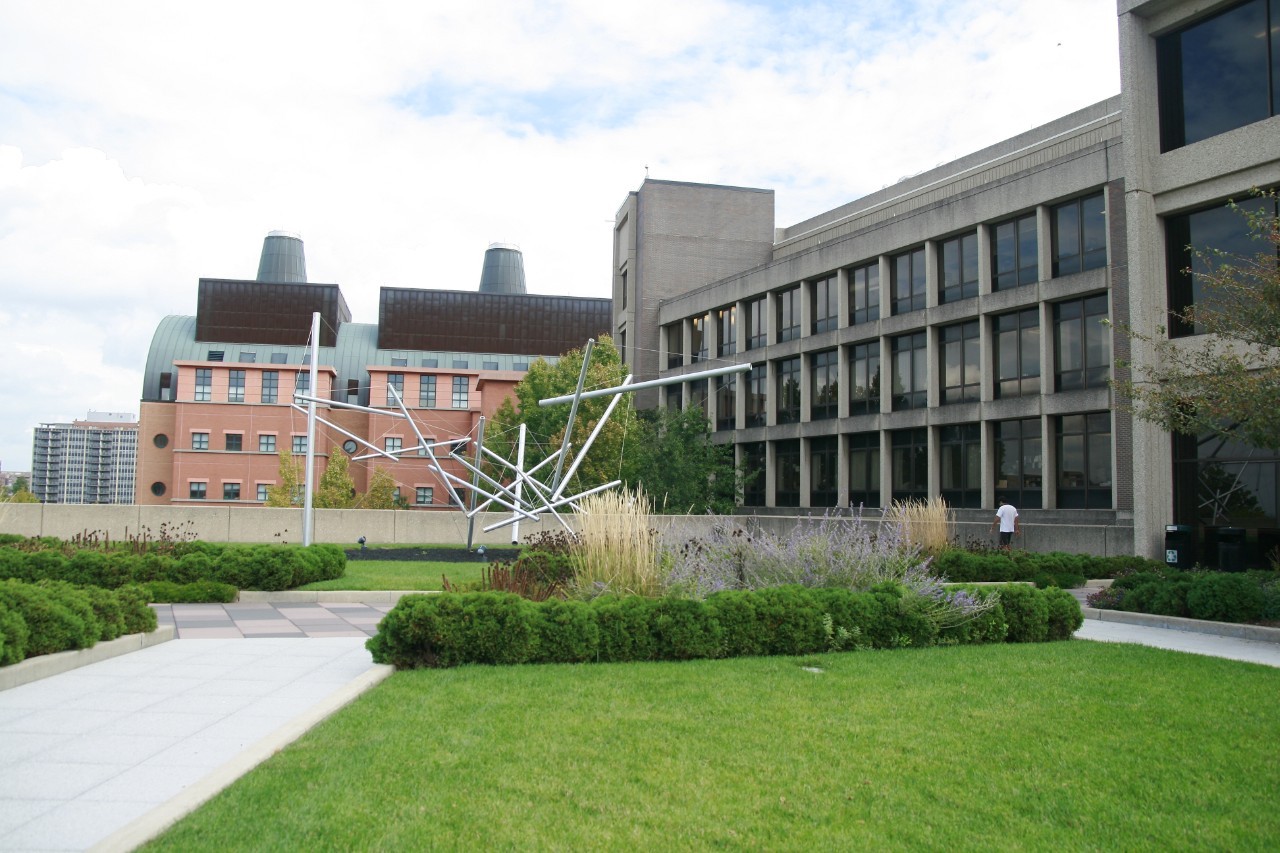 Rhodes Hall
(261,266 GSF)
Rhodes Hall was built adjacent to Baldwin Hall to accommodate the College expansion that took place in the 1970s. The 224,029 NSF building continues to provide outstanding faculty offices, undergraduate and graduate laboratories, and a 12,000 sq. ft. high bay area.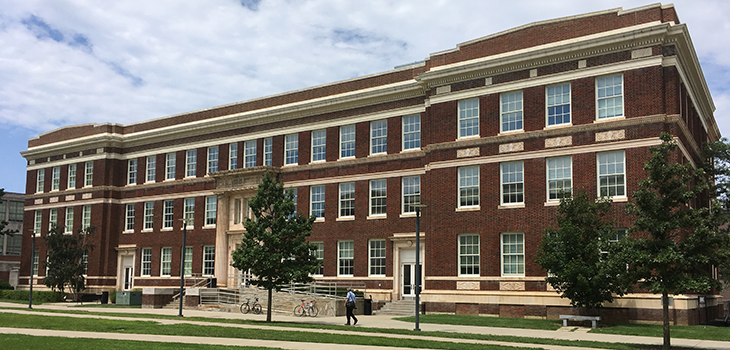 Old Chemistry Building
(144,610 GSF)
Located in the Schneider Quadrangle, the College utilizes over 16,672 NASF for offices, classrooms, and laboratories. Many engineering departments share the space for sponsored research, general administrative activities, instruction, and program support.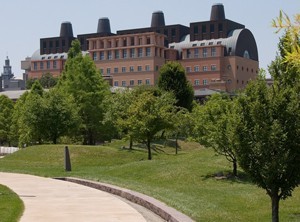 Mantei Center
(189,644 GSF)
Formerly Engineering Research Center (ERC), the Mantei Center opened in June 1995 and is a focal point of College research. The 158,592 NSF facility houses state-of-the-art research laboratories and offices for graduate students and faculty. Designed by internationally-known architect Michael Graves, in conjunction with the Cincinnati-based firm KZF, the facility is conveniently located adjacent to the existing engineering complex.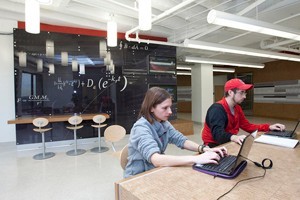 Learning Center (Rhodes 800)
The tutoring room can be reserved from 8 AM to 5:45 PM. Study room reservations are on a first-come, first-served basis; they cannot be reserved on weekends or on holidays. To reserve study rooms, please fill out the reservation form. 

Please contact modarema@ucmail.uc.edu for any questions.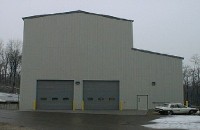 Center Hill Campus
Located at Center Hill Research Center, the University of Cincinnati Large Scale Test Facility (UCLSTF) is a state-of-art laboratory for testing of large-scale structural members, components, and subassemblies. The laboratory is served by a 30-ton overhead crane with a 5-ton auxiliary hook, and two 60-gallon per minute (gpm) pumps that can be operated simultaneously to produce 120 gpm. This facility is equipped with computerized controllers capable of controlling up to simultaneous control of six actuators, data acquisition systems, and a comprehensive array of sensors to allow complex master-slave static and dynamic loading of large to full-scale structural components and systems. The laboratory has a variety of tension/compression servo controlled hydraulic actuators with capacities raging from 15 kips to 460 kips. In addition to the main machine shops on the main campus, the laboratory has a machine shop for fabrication of specimens, test fixtures, etc. This unique laboratory is equipped to allow testing of full-scale bridge girders and other linear elements up to 108' long, and full-scale buildings up to 2 stories high. New concepts and systems can be evaluated at this facility.
University Service Contacts

| Service | Phone |
| --- | --- |
| Asset Utilization (Surplus) | 556-5654 |
| Bookstore (West Campus) | 556-1700 |
| Campus Receiving | 556-5655 |
| Emergencies (after hours only) | 556-1111 |
| Mail Services | 556-3525 |
| West Post Office | 556-4949 |
| Bulk Mail | 556-5637 |
| Maintenance and Operations | 556-6404 |
| Purchasing | 556-2329 |
| Transportation | 556-4424 |
| University Duplicating Systems, TUC | 558-2680 |
| Grounds and Moving | 556-4147 |