Construction Student Association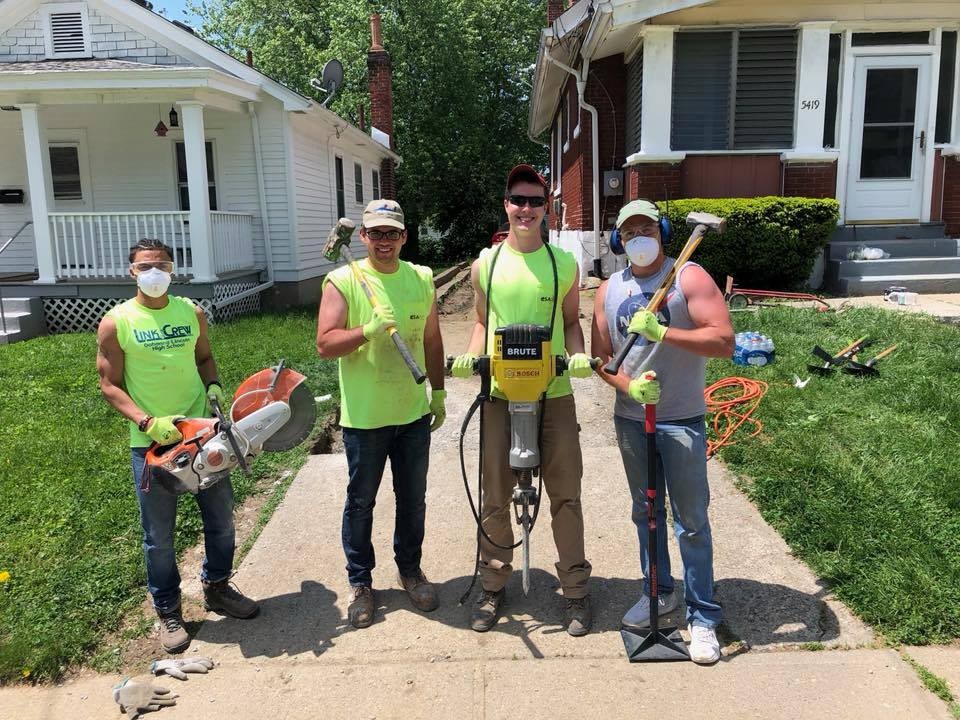 The CSA hosts monthly meetings with speakers from industry, puts on a semi-annual speed-networking event for students and employers, and participates in various community service efforts such as Habitat for Humanity and Cincinnati, CANstruction. The CSA is an umbrella organization for student chapters of several construction organizations, including:
AGC (Associated General Contractors of America)
ABC (Associated Builders & Contractors, Inc.)
DBIA (Design-Build Institute of America)
NAWIC (National Organization of Women in Construction)
You can find more information about CSA activities on their Facebook page.
Construction Competition Club (CCC)
The Construction Competition Club is an umbrella organization for various competition teams. This organization also hosts the annual New Builders Competition, a regional construction management competition for underclassmen, coached by upperclassmen.

UC's CM students are heavily involved in regional and national Construction Management Competitions. Each year, we compete in the Associated Schools of Construction (ASC) Student Competitions (in the commercial, design/build, heavy/civil, and preconstruction divisions), the Ohio Contractors Association (OCA) Estimating Competition, and the Associated Builders and Contractors (ABC)'s National Student Construction Management Competition.  Our students have performed exceptionally well in these competitions.  The following is a list of recent competition awards:
Associated Builders and Contractors (ABC)'s National Student Construction Management Competition
2017 ABC National Competition - 2nd Place Overall
2nd Place Estimating
2nd Place Project Management & Scheduling
2nd Place Safety
2017 ABC Student Chapter of the Year!

2015 ABC National Competition - National Champions - 1st Place Overall
2015 ABC Student Chapter of the Year!

2014 ABC National Competition
1st Place Safety

2013 ABC National Competition -  National Champion – 1st Place Overall
3rd Place - Estimating
3rd Place - Quality

2012 ABC National Competition
1st Place: Estimating

2011 ABC National Competition -  National Champion – 1st Place Overall
1st Place - Estimating
1st Place - Project Management & Scheduling
2nd Place - Safety

2010 ABC National Competition – National Champion – 1st Place Overall
1st Place - Estimating
1st Place - Project Management & Scheduling

2009 ABC National Competition – 2nd Place Overall
1st Place - Project Management and Scheduling
1st Place - Estimating
2nd Place - Safety

Associated Schools of Construction (ASC) Student Competitions – Region 3
2017 ASC Region 3 Competitions
Heavy Civil (All Women Team) – 1st Place (5th year in a row!)
Heavy Civil (All Men Team) – 2nd Place
Commercial Construction – 3rd Place
Electrical Construction – 3rd Place
Project Solutions – 2nd Place
2016 ASC Region 3 Competitions
Heavy Civil – 1st Place
Commercial Construction – 2nd Place
Electrical – 2nd Place

2015 ASC Region 3 Competitions
Commercial Construction – 1st Place
Heavy Civil – 1st Place
Electrical Construction – 3rd Place
Pre-Construction – 3rd Place

2014 ASC Region 3 Competitions
Heavy Civil - 1st Place

2013 ASC Region 3 Competitions
Heavy Civil  – 1st Place
Commercial Construction – 4th Place
Pre-Construction – 2nd Place

2012 ASC Region 3 Competitions
Design-Build – 1st Place
Commercial Construction – 2nd Place

2011 ASC Region 3 Competitions
Heavy Civil – 1st Place
Commercial Construction - 2nd Place

2010 ASC Region 3 Competitions
Commercial Construction – 1st Place
Heavy Civil Construction – 1st Place
Design-Build – 2nd Place

2009 ASC Region 3 Competitions
Heavy Civil – 1st Place
Associated Schools of Construction (ASC) Student Competitions – Regions 6 & 7
2018 ASC Regions 6 & 7 Competitions
Electrical Competition – 2nd Place
2017 ASC Regions 6 & 7 Competitions
Electrical Competition – 1st Place

2016 ASC Regions 6 & 7 Competitions
Electrical Competition – 2nd Place
Ohio Contractors Association (OCA) Estimating Competition
2018 – 2nd Place

2017 – 1st place

2016 – 2nd Place
2015 OCA Competition – 3rd Place
2014 OCA Competition – 2nd Place
2011 OCA Competition – 2nd Place
2010 OCA Competition – 3rd Place

2018 New Builders Competition
Heavy Civil – 2nd Place
Residential Construction – 1st Place
Commercial Construction – 2nd Place

2017 New Builders Competition
Heavy Civil – 1st Place
Residential Construction – 1st Place
Commercial Construction – 2nd Place

2016 New Builders Competition
Heavy Civil – 1st Place & 3rd Place
Commercial Construction – 1st Place & 3rd Place

2015 New Builders Competition
Heavy Civil – 1st Place
Commercial Construction - 3rd Place

2014 New Builders Competition
Heavy Civil – 1st Place
Interior Fit-Out – 1st Place
Commercial Construction – 2nd Place & 3rd Place

2018 – Cincinnati CANstruction Competition – People's Choice Award

2017 – R oofing Industry Alliance Student Competition – Finalist
2016 – Associated General Contractors (AGC) Student Chapter of the Year
2016 – Design-Build Institute of America (DBIA) Student Competition - Regional Champion
2015 – Design-Build Institute of America (DBIA) Student Competition - Regional Champion
2014 – Cincinnati CANstruction Competition – Juror's Favorite Award