Our faculty members have extensive and impressive research backgrounds, working closely with students in their research activities. The department performs innovative research in the architectural, geotechnical, structural, transportation, water resources and construction management fields. Contact the appropriate person to learn more.

Richard A Miller
Professor, Department Head, CEAS - Civil Eng
765A Baldwin Hall
513-556-3744
Eric T. Inglert
Asst. Department Head, CEAS - Architectural Eng
606H Old Chemistry Building
513-556-3639
Architectural Engineering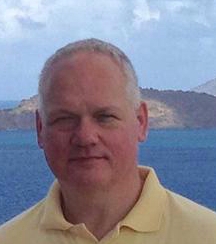 Anton C Harfmann
Professor and Director of Architectural Engineering and Director of DAAP Infrastructure and Facilities, DAAP School of Arch & Interior Design
765BA Baldwin Hall
513-556-6426
Anton Harfmann is a licensed architect and builder who teaches BIM, construction and structures, and graduate studio courses in the School of Architecture and Interior Design at the University of Cincinnati where he also served as Associate Dean for Technology and Facilities in the College of DAAP from 2004 to 2014. He was the lead faculty member for the University's participation in the 2007 Solar Decathlon competition and has taught net-zero design studios on several occasions since. His research interests include net-zero architectural design as well as Building Information Modeling (BIM) at the component level and he has published many papers on this approach since the early 1990s. He is an early adopter of computing in practice and education that was recognized by Apple who inducted him into the Apple Distinguished Educator program in 2004. His commitment to teaching has also been recognized by the American Institute of Architects who named him one of the top ten educators in architecture in 2009 as well as receiving an honorable mention award from the AIA's Technology in Practice group in 2013 for his introductory class on teaching the logic of construction and structures through BIM.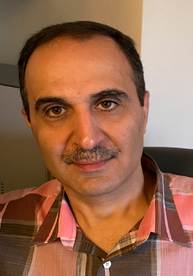 Nabil Nassif
Assoc Professor, CEAS - Civil & Arch Eng & Const Mgmt
799 Rhodes Hall
513-556-7311
Amanda L. Webb
Assistant Professor, CEAS - Architectural Eng
787 Rhodes Hall
513-556-3766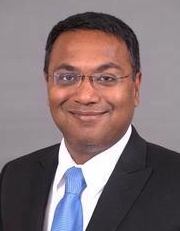 Abhijeet Deshpande
Program Director, CEAS - Construction Management
821D Old Chemistry Building
513-556-5320
Amanda Jean Albrecht
Assistant Dean of Academics, CEAS - Advising
Baldwin Hall
513-556-2320
George O. Okere
Associate Professor Educator, Heavy Highway Chair (Endowed Position) , CEAS - Civil Eng
821C Old Chemistry Building
513-556-3570
George M. Armstrong
Asst Professor - Adj, CEAS - Civil & Arch Eng & Const Mgmt
Engineering Research Cntr
513-556-3648
Stephen D Brown
Asst Professor - Adj, CEAS - Civil & Arch Eng & Const Mgmt
Baldwin Hall
513-565-3648
Thomas M. Burns
Asst Professor - Adj, CEAS - Civil & Arch Eng & Const Mgmt
Baldwin Hall
513-556-3648
Mark T Costello
Instructor - Adj, CEAS - Department of CEAS
2830 Victory Parkway
513-871-5456
Christopher James Dutton
Instructor - Adj, CEAS - Civil & Arch Eng & Const Mgmt
Harold L. Glorius
Instructor - Adj, CEAS - Civil & Arch Eng & Const Mgmt
VPCADMIN
513-556-6553
Jason Eric Mack
Asst Professor - Adj, CEAS - Construction Management
Christopher Jon Mealy
Asst Professor - Adj, CEAS - Civil & Arch Eng & Const Mgmt
Baldwin Hall
513-556-3548
Nauman K Mysorewala
Asst Professor - Adj, CEAS - Civil & Arch Eng & Const Mgmt
Baldwin Hall
513-556-3648
James Sheanshang
Asst Professor - Adj, CEAS - Civil & Arch Eng & Const Mgmt
Baldwin Hall
513-556-3648
Gregory L. Sizemore
Asst Professor - Adj, CEAS - Civil & Arch Eng & Const Mgmt
Baldwin Hall
513-563-4131
Marc Yemiola
Asst Professor - Adj Ann, CEAS - Civil & Arch Eng & Const Mgmt
820C Old Chemistry Building
513-556-5517