The UC College of Engineering and Applied Science is leading the way into a new era of innovation and impact, both in student experience and research.
Known as an innovator in engineering education since inventing cooperative education in 1906, the college is taking new bold steps – creating student support services, new tracks of study, enhanced connections with industry, and new partnerships in research.

We do not shy away from failure. We try things, fail, learn, repeat, then innovate. We compete on the highest stages of research, academics and industry. This competition is hard but it is also fun. We will never stop striving for excellence in everything we do.
Students come first in everything we do, from curriculum to involvement in research. Our faculty and staff would impact any business or lab. We all choose to be at UC for the students.
John Walter Weidner
Dean, CEAS - College of Eng & Appl Science
801A Engineering Research Cntr
513-556-5430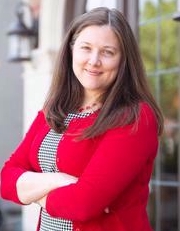 Amanda Jean Albrecht
Assistant Dean of Academics, CEAS - Advising
Baldwin Hall
513-556-2320
Allen Arthur
Associate Dean, CEAS - Undergraduate Affairs
655A Baldwin Hall
513-556-4870
Whitney B. Gaskins
Assistant Dean of the Office of Inclusive Excellence & Community Engagement; Assistant Professor
610D Old Chem
(513) 556-5898
Frank M Gerner
Senior Associate Dean, CEAS - Administration
816 Engineering Research Cntr
513-556-2646
Paul D. Orkwis
Special Assistant to the Dean for International Programs, CEAS - Aerospace Eng & Eng Mechanics
801A Engineering Research Cntr
513-556-3366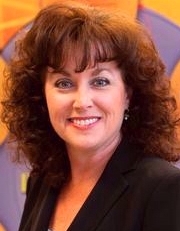 Teri Kristine Reed
Executive Director, CEAS - College of Eng & Appl Science
862 Engineering Research Cntr
513-556-3191
Dr. Teri Reed is assistant vice president of faculty research development for the Office of Research of the University of Cincinnati and professor in the Department of Chemical and Environmental Engi­neering. She received her BS in petroleum engineering from the University of Oklahoma and spent 7 years in the petroleum industry during which time she earned her MBA. She subsequently received her PhD in industrial engineering from Arizona State University. Dr. Reed's teaching interests include engineering statistics, multidisciplinary and introductory engineering, quality engineering, diversity and leadership. Her research interests include statistics education, concept inventory development, assessment/evaluation of learning and programs, recruitment and retention, diversity, equity, and cultural humility. She has received funding from the National Science Foundation, Department of Education, various foundations, and industry.

Teri was the 2016 – 2017 President of the Women in Engineering ProActive Network (WEPAN) and currently continues as the Immediate Past President.  She is also a member, Board Member and Fellow of the American Society for Engineering Education (ASEE), a Distinguished Member of the Society of Petroleum Engineers (SPE) and a member of the Institute of Electronics and Electrical Engineers (IEEE). She was elected the Professional Interest Council (PIC) IV Chair in 2016 and is serving a 3 year term on the ASEE Board of Directors where she will be Vice President of PICs from 2018 - 2019.  She serves as an ABET Engineering Accreditation Council Commissioner for ASEE, is the past co-chair of ASEE's Undergraduate Experience Council, and past chair of the Diversity Committee. She has served in multiple leadership roles in the Pre-College Engineering Education and Education Research and Methods Divisions, and with the Associate Deans group. She served as a reviewer of the US National Academy of Engineering's 2008 report, Changing the Conversation: Messages for Improving Public Understanding of Engineering, and the 2010 report, Standards for K-12 Engineering Education? Reed has received a number of professional honors including the 2017 Distinguished Membership Award from SPE, the 2015 ASEE William Elgin Wickenden Award for research paper of the year, the 2013 ASEE Sharon Keillor Award for Women in Engineering Education, election as a 2010 Fellow Member of ASEE, the 2008 ASEE Outstanding Service Award from the ERM Division, 2007-2008 Committee on Institutional Cooperation Academic Leadership Program fellow, and, in fall 2012, Purdue University's One Brick Higher Award, one of Purdue's highest honors given by the university president.
Thomas R. Huston
Co-director of the Joint Co-op Institute; Professor-Educator, Mechanical Engineering
626 Rhodes Hall
(513) 556-2645
Aerospace Engineering & Engineering Mechanics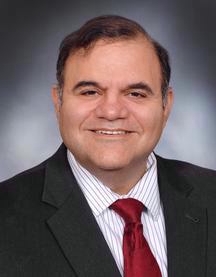 Kelly Cohen
Professor, Interim Department Head, CEAS - Aerospace Eng & Eng Mechanics
745 E Baldwin Hall
513-556-3523
Dr. Kelly Cohen, the Brian H. Rowe Endowed Chair in aerospace engineering, has been a faculty member at UC's College of Engineering and Applied Science, or CEAS, for more than 10 years and currently serves as interim head of the Department of Aerospace Engineering and Engineering Mechanics. His career is marked by achievement in the field of aerospace engineering and education, including the UC Dolly Cohen Award for Excellence in Teaching, the American Institute of Aeronautics and Astronautics Outstanding Technical Contribution Application Award, the CEAS Distinguished Researcher Award and the Greater Cincinnati Consortium of Colleges and Universities Excellence in Teaching Award, among many others.
Jason Shearn
Interim Department Chair, CEAS - Biomedical Eng
501L Engineering Research Cntr
513-556-4175
Chemical & Environmental Engineering
Anastasios Angelopoulos
Professor, Department Head, CEAS - Chemical Eng
701L Engineering Research Cntr
513-556-2777
Civil and Architectural Engineering and Construction Management
Richard A Miller
Professor, Department Head, CEAS - Civil Eng
765A Baldwin Hall
513-556-3744
Electrical Engineering & Computer Science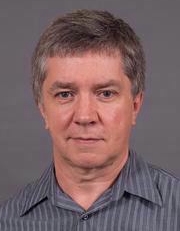 Marc M Cahay
Professor, Department Head, CEAS - Elec Eng & Computer Science
812J Rhodes Hall
513-556-4754
M. Cahay has twenty five years experience in the field of nanoscience and nanotechnology and vacuum micro- and nano-electronics. He has published over 125 refereed journal papers and 55 refereed conference proceedings papers. He is an active member of the Electrochemical Society (ECS) for which he has co-edited of 11 proceedings volumes of symposia on quantum confinement and cold cathodes. He has been on the board of the IEEE Technical Committee on Spintronics and Nanomagnetism since 2002, has served on the program committees of 30 international conferences. He has written a book on an Introduction to Spintronics with Prof. Bandyopadhyay from Virginia Commonwealth University. His current area of research deals with generation of spin polarized currents by purely electrical means using asymmetrically bias quantum point contacts with in-plane side gates, experimental and theoretical investigations of field emission from carbon nanotube fibers and second electron emission from various anode materials.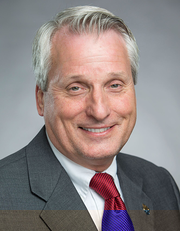 P. K. Imbrie
Professor, Department Head, CEAS - Engineering Education
895A Rhodes Hall
513-556-3171
Mechanical & Materials Engineering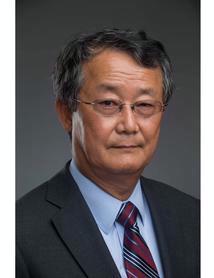 J. Kim
Professor, Department Head, CEAS - Mechanical Eng
598B Rhodes Hall
513-556-6300
Dr. Jay Kim is a Professor of Mechanical Engineering in the Department of Mechanical and Materials Engineering.  His research and teaching interests are vibration of structures, rotordynamics, acoustics, noise and vibration controls, and engineerng education. He is currently serving as the Department Head, director of Occupational Safety and Health Engineering program and education director of Siemens Simulation Technology Center.