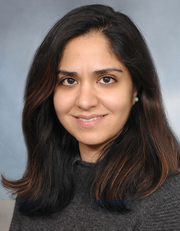 Leyla Esfandiari
Asst Professor, CEAS - Elec Eng & Computer Science
840 Engineering Research Cntr
513-556-1355
Dr. Esfandiari joined the College of Engineering and Applied Science at the University of Cincinnati as an Assistant Professor with dual appointment in Electrical Engineering and Biomedical Engineering. She completed her doctoral degree in Bioengineering from the University of California Los Angeles (UCLA). She earned her Master of Science in Biomedical Engineering from the University of California Irvine with focus on design and development of a microfluidic platform for studying neurogenesis. Also, she obtained her Bachelor of Science in Electrical Engineering from California State University.
While at UCLA, Esfandiari also conducted research for the California Nano-System Institution (CNSI), and the Orthopedic Surgery Laboratory. During her academic training, Esfandiari has spent time giving back by leading and training graduate and undergraduate students in conducting research and experiments. Besides her academic practice, she has 4 years of industrial experience at  Applied Medical Co and Honeywell Inc.
Dr. Esfandiari has a multidisciplinary research background in development of Microelectromechanical Systems (MEMS) for studying cell mechanics, nano-surface chemistry and development of molecular biosensors. At University of Cincinnati, she is leading the Integrative BioSensing Laboratory with the main focus on design and development of miniaturized biosensors and bio-platforms for point-of-care (POC) medical diagnostics, preventive and therapeutic medicine. 
Chia-Ying James Lin
Mary S. and Joseph S. Stern Jr. Professor in Musculoskeletal Research, COM Orthopaedic Surgery
5452 Medical Sciences Building
513-558-8412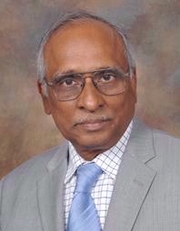 Marepalli B. Rao
Professor, COM EH CGI Rao Lab
247 Kettering Lab Complex
513-558-3602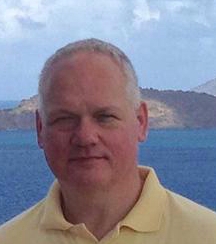 Anton C Harfmann
Professor and Director of Architectural Engineering and Director of DAAP Infrastructure and Facilities, DAAP School of Arch & Interior Design
765BA Baldwin Hall
513-556-6426
Anton Harfmann is a licensed architect and builder who teaches BIM, construction and structures, and graduate studio courses in the School of Architecture and Interior Design at the University of Cincinnati where he also served as Associate Dean for Technology and Facilities in the College of DAAP from 2004 to 2014. He was the lead faculty member for the University's participation in the 2007 Solar Decathlon competition and has taught net-zero design studios on several occasions since. His research interests include net-zero architectural design as well as Building Information Modeling (BIM) at the component level and he has published many papers on this approach since the early 1990s. He is an early adopter of computing in practice and education that was recognized by Apple who inducted him into the Apple Distinguished Educator program in 2004. His commitment to teaching has also been recognized by the American Institute of Architects who named him one of the top ten educators in architecture in 2009 as well as receiving an honorable mention award from the AIA's Technology in Practice group in 2013 for his introductory class on teaching the logic of construction and structures through BIM.