Advanced Materials Characterization Center
The Advanced Materials Characterization Center is a core facility within the College of Engineering and Applied Science focusing primarily on Electron Microscopy and X-ray Diffractometry. We work with both internal and external clients on a wide range of sample types.
Contact us at 513-556-3220 or fickenm@ucmail.uc.edu for more details. 
Access to instruments which emit x-rays (XRD) requires radiation safety training.  Please watch the videos located on the UC Radiation Safety Office's website before attending training. 
Please visit the Radiation Safety webpage, fill out the following forms and submit to AMCC staff:
RS FORM 2.0: Radiation Worker/Dosimetry Application 
RS FORM 2.1: Documentation of AU Lab Specific Radiation Worker Training/Interview
Instrument training can be provided for users who will frequently be utilizing the facility.  Contact AMCC staff for details.

Mon-Friday from 9am-5pm.
The center follows the university's holiday and inclement weather closure policy. (Individual equipment hours may vary.)
The AMCC is located on the 3rd floor within the Engineering Research Center at UC's Main Campus. Parking is available in both Woodside Garage and the Campus Green Garage.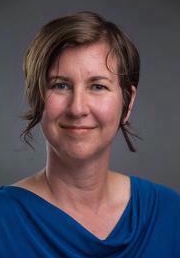 Melodie A Fickenscher
Research Associate, CEAS - Characterization Center
310 Engineering Research Cntr
513-556-3220