Center for Global Design and Manufacturing (CGDM)
The Center for Global Design and Manufacturing (CGDM) in the College of Engineering and Applied Science is focused on research, teaching, training and industry outreach in the areas of Advanced Manufacturing and Intelligent Product Design. The Center is supported through collaborative partnerships, federal and industry sponsorships.
Advanced Manufacturing research in CGDM is primarily focused on Additive Manufacturing (AM). The main objectives associated with this research is the development of computational algorithms for improving the efficiency of AM processes. The Additive Manufacturing Center at CGDM is committed to develop new algorithms which will provide reliable solutions to improve the efficiency of Additive manufacturing processes.
The Center also performs research and educates students in all aspects of Product Life Cycle Management (PLM) methods in an interdisciplinary environment as part of the Partners for the Advancement of Collaborative Engineering Education (PACE). In addition to promoting creativity, the center exposes students to a multi-disciplinary teaching and research environment.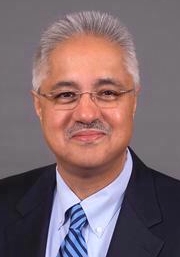 Sam Anand
Professor, Director - Siemens PLM Simulation Technology Center , CEAS - Mechanical Eng
697 Rhodes Hall
Research and Teaching Interests: Intelligent Design, Manufacturing Systems Optimization, Modelling and Optimization of Additive and Subtractive Manufacturing, Industrial Internet of Things (IIoT), Augmented Reality