Applied Acoustics and Mechanics Lab
Applied Acoustics Lab is the acoustics research arm of the Structural Research Laboratory (SDRL), an internationally known vibration and acoustics research center under the Mechanical & Materials Engineering Department at UC. 
There have been many successful collaborative efforts between the lab and various industries, and national laboratories and agencies on research projects in vibration/noise control, structural modal analysis and noise identification.
The experimental acoustics testing area of the Applied Acoustics Lab at UC consists of a full anechoic chamber with an option to convert to semi-anechoic condition, suitable for test work in the frequency range of 100 Hz to 20,000 Hz. A comprehensive PC (NI Labview) based acoustic testing system that consists of 24 channels of real-time acoustic testing capability with sampling rate of up to 100,000 Hz, 16 microphones with preamps, a microphone calibrator, 2 tri-axial accelerometers, and a digital signal generator. A sound quality chamber equipped with high-speed processor, acoustic head and sound quality system is also available for recording, analyzing and synthesizing acoustic noise characteristics of environmental sound fields.
The Applied Acoustics Lab is closely affiliated with the Structural Dynamics Research Lab (SDRL) in the department. Data acquisition and analysis equipment represents the primary asset of SDRL, with an equipment inventory of more than $3 million in terms of the replacement cost. 
The equipment includes the capabilities to acquire up to 256 parallel channels of data at a frequency bandwidth of 12.5 kHz or 28 parallel channels of data at a frequency bandwidth of 50 kHz, and array of networked computers for data processing and simulations. 
Two large isolation foundations, an automotive lift, and a MTS four-poster provide great flexibility for any testing needs. 
The four-poster facility, which was obtained in 1998 as a part of the Ohio Board of Regents grant at the cost over $600,000, provides full capabilities for non-linear dynamics testing.
Recent research focuses include research on the human exposure to impulsive noise, human exposure to vibratory motions and advanced signal processing. Past research examples include vibration of shells and plates, buckling and post buckling of plates, structure-noise interaction problems, machine design and analysis, and modeling and identification of damping in dynamic systems.  He is a member of UC-SDRL, which is a world-renowned vibration and modal analysis laboratory under the Mechanical Engineering Program at UC and UC-CAE Lab, a newly formed research center for computer aided numerical design engineering. 
The applied acoustics and vibration lab, in affiliation with UC-SDRL, has extensive research facilities including a large size full anechoic chamber (24' x 26' by 22'), acoustic intensity measurement set, high-quality microphones, micro-phon array system for NAH measurement, dual and four channel FFT analyzers and all types of exciters.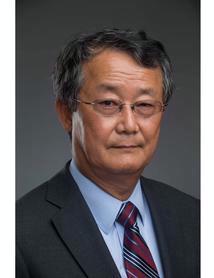 Jay Kim
Professor, CEAS - Mechanical Eng
500L Rhodes Hall
Dr. Jay Kim is a Professor of Mechanical Engineering in the Department of Mechanical and Materials Engineering.  His research and teaching interests are vibration of structures, rotordynamics, acoustics, noise and vibration controls, and engineerng education. He is currently serving as the Department Head, director of Occupational Safety and Health Engineering program and education director of Siemens Simulation Technology Center.