Energy Conversion Materials Laboratory
The majority of the world's energy sources are currently non-renewable.  Additionally, most energy sources reject waste-heat as a result of typical conversion inefficiencies. The vision of the Energy Conversion Materials Laboratory is to recover this waste-heat, therefore increasing the efficiency of the world's current energy sources, and to ultimately offer a solid-state, renewable solution.
The Energy Conversion Materials Laboratory works towards this goal by gaining a fundamental understanding of thermal-to-electrical transport in solid-state materials.  Characterizing coupled thermal, electrical, and magnetic transport can offer insight into transport mechanisms that can increase energy conversion efficiency, moving novel materials closer towards device viability.

The Energy Conversion Materials Laboratory is currently recruiting researchers!  Students pursuing their PhD, MS, or BS in mechanical or materials engineering at UC are encouraged to email Dr. Watzman (please attach your CV or resume).

408 Rhodes Hall
University of Cincinnati's Uptown West Campus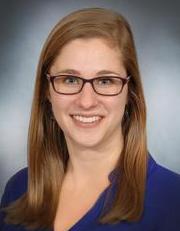 Sarah June Watzman
Assistant Professor, CEAS - Mechanical Eng
646 MANTEI
Assistant Professor, Mechanical Engineering
August 2018 - present
Department of Mechanical and Materials Engineering
University of Cincinnati
Google Scholar Profile