We are interested in database systems, data provenance, big data and data exchange. These research focuses expand to other domains such as Machine Learning, Security, and Networking. Eventually, we build systems based on solid theoretical foundations.
Seokki won the 4th Annual - 2020 UC Office of Research Virtual Scavenger Hunt! 
Seokki presented "Approximate Summarization of Provenance" at VLDB 2020 (session 24A and 33A)
Prospective PhD Students: I am actively looking for passionate and hard-working PhD students! If you are interested in database related research, please contact me!
Master and Undergraduate Students: Master and undergraduate students are also welcome to join our group! If you seek for opportunities to get involved in database research projects, please contact me!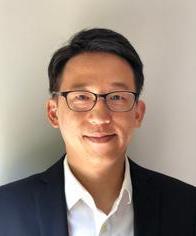 Seokki Lee
Asst Professor, CEAS - Computer Science
885 Rhodes Hall