Center for Occupational Safety and Health Engineering
Occupational Safety and Health Engineering (OSHE) is one of four core programs of the NIOSH Education and Research Centerat the University of Cincinnati (UC-NIOSH ERC). UC-NIOSH ERC was one of the first centers of 17 ERCs that were established in 1977 by NIOSH to provide an adequate supply of qualified safety and health personnel in the US by improving education and research activities in the occupational safety and health area. The OSHE program resides in the Department of Mechanical and Materials Engineering (MME) of the College of Engineering and Applied Science (CEAS). 
The mission of the OSHE Program is to meet the national and regional needs in occupational safety and health engineering through educational and research activities. The primary objective of the OSHE Program is to provide engineering graduate students with training opportunities in safety and health engineering to foster highly capable safety professionals. A secondary objective of the Program is to provide exposure to safety and health engineering for students in other disciplines, enabling them to consider safety and health aspects in their professional practice. The OSHE Program trains students through a set of fundamental safety courses, interdisciplinary projects, and a thesis or dissertation research. Graduates from the OSHE Program are envisioned to become safety practitioners in public and private organizations, engineers who will design safer equipment and researchers focusing on occupational safety and health at laboratories and academia.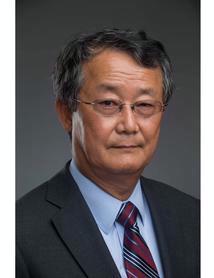 Jay Kim
Professor, Department Head, CEAS - Mechanical Eng
598B Rhodes Hall
513-556-6300
Dr. Jay Kim is a Professor of Mechanical Engineering in the Department of Mechanical and Materials Engineering.  His research and teaching interests are vibration of structures, rotordynamics, acoustics, noise and vibration controls, and engineerng education. He is currently serving as the Department Head, director of Occupational Safety and Health Engineering program and education director of Siemens Simulation Technology Center.