Fire Science Scholarships
Bennett Family Scholarship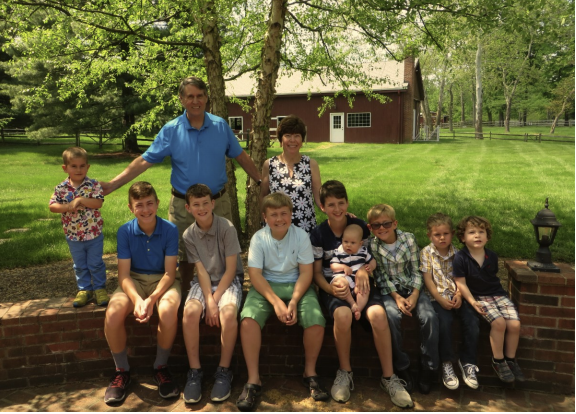 The Bennett Family Scholarship Fund, sponsored by UC Fire Science Program Chair Lawrence Bennett, Esq. and his wife Jane, was established in 2012. It is a $1000 scholarship awarded annually to a student enrolled in the Fire Science Program. For 2022, the Scholarship Fund will include two (3) $1,000 scholarships for newly enrolled students who have graduated from an accredited Associate Degree fire science program.
Barbara Barkley Memorial Scholarship
The Barbara Barkley Memorial Scholarship fund was founded in March 2005.   Mrs. Barkley was a Southgate, Kentucky resident and a former Social Studies teacher for the Forrest Hills School District, Anderson Middle School; secretary to Forrest Gregg of the Cincinnati Bengals.  Eventually she joined College of Applied Science as the program coordinator to the Fire Science program.  She was known as a dedicated and cherished member of the staff. 
The Barbara A. Barkley Memorial Scholarship Fund is to benefit firefighters needing education assistance. Scholarship applicants must be enrolled in the Fire Science program and be an active firefighter.  Applicant must write an essay describing how the Barkley Scholarship and the Fire Science degree mean to them and how it will help them in their academics. 
The Chief William Flamm Memorial Scholarship
The Chief William Flamm Memorial Scholarship fund was established in April 2012 with the purpose to honor his dedication, leadership and commitment to developing outstanding Firefighters and citizens.  Chief Flamm entered the Cincinnati Fire Department on June 1931 at the age of 22 and retired on Sept. 2, 1964.  Chief Flamm demonstrated extreme dedication to his responsibilities as a firefighte, never missing one day of workin his 33 yearsof service despite sustaining several injuries while on duty.  He is was notably recognized as the youngest Fire Marshal (District Chief), at the age of 29, in the history of the firedepartment and served as one of two assistant chiefs.  He was consided an incredible leader- smart, caring, and respectful as he always put the safety of his firefighters and the rescure of the fire victims as top priority.
Students must be active firefighters enrolled in the Fire Science program.  The submitted scholarship essay should include the students scholastic achievements, demonstrated leadership capabilities, and provide letters of recommendations scholarship essay.
For Spring Semester, 2023, students must submit an application by November 30, 2022, that describes their background in the fire service, and their career goals upon earning their Bachelor of Science degree from UC. The winning applicants will be selected by the Scholarship Panel: Fire Chief (ret.) William Kramer, Ph.D., Deerfield Township Fire Rescue; Captain Randy Hanifen, Ph.D., West Chester Township FD; Lt. Brian Carlson, Anderson Township FD. 
Please contact Raena Hoskins, the Program Coordinator at 513-556-6583;