This Crash course is split into five important topics, and each video below goes over some of the important functions on NX necessary to get a good command of the software. All these videos can also be accessed through CEAS Kaltura Mediaspace.
Throughout this crash course we will work on building a slider crank assembly,  whose dimensions are also provided.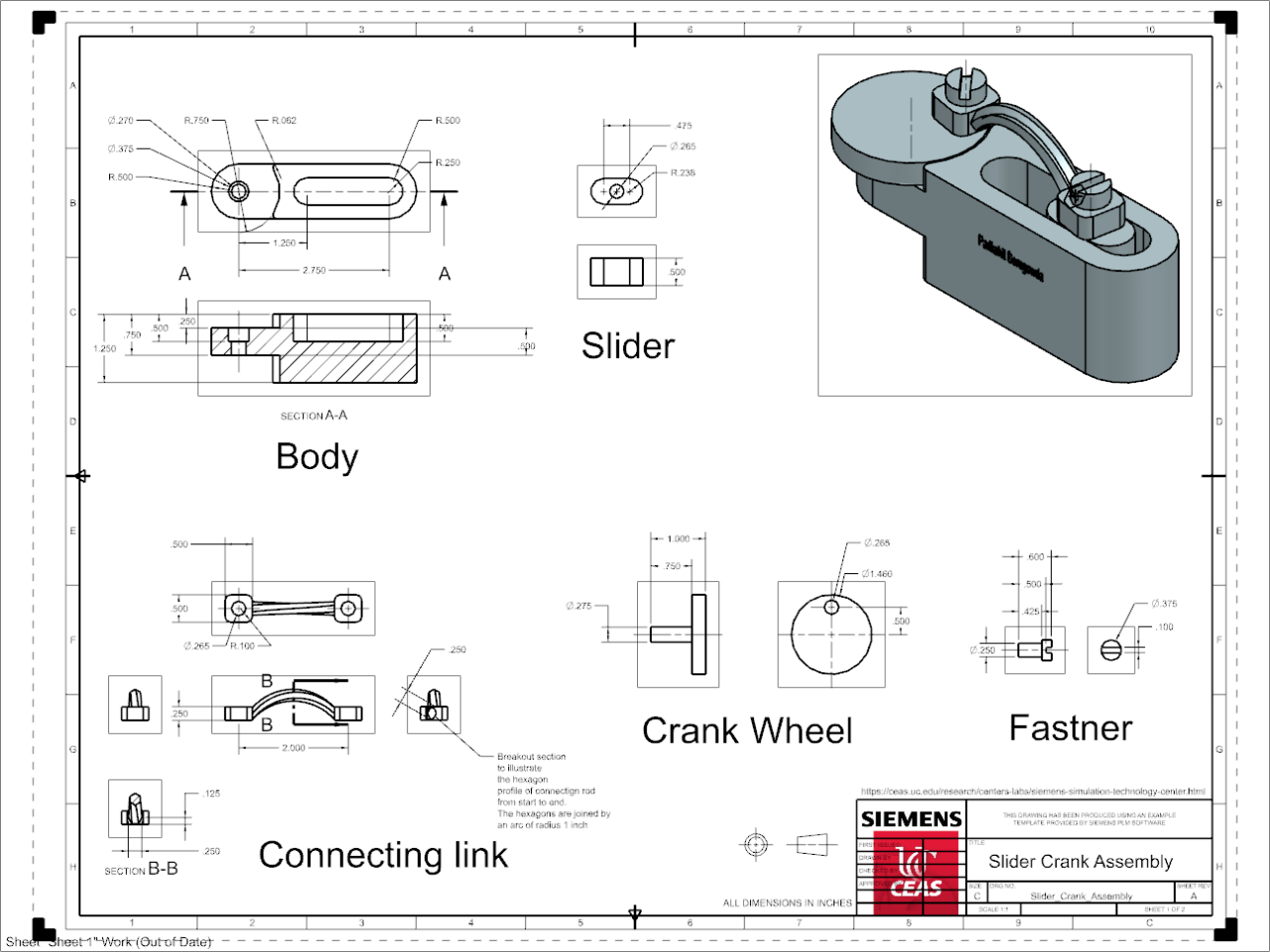 This video highlights the different tools and functions available on NX..
Like in most constraint-based modeling programs, students will learn to sketch 2-D features and then uses a 3-D construction operation  within CAD to develop 3D model. In this video we will go over creating 2D sketches, while constraining these sketches completely. We will work on the sketches for the slider crank assembly.
In this video tutorial, students will learn to actually build the 3D model from 2D sketches. This video includes various 3D modeling techniques like Swept, extrude, revolve etc.

In this video tutorial users will learn to put part files together in an assembly file, and creating assembly animations.
Through this video, users will learn to add engienering Drawings from Parts and Assemlby Models.