Center for Occupational Safety and Health Engineering People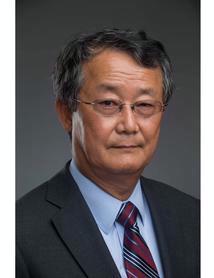 Jay Kim
Professor, Department Head, CEAS - Mechanical Eng
598B Rhodes Hall
513-556-6300
Dr. Jay Kim is a Professor of Mechanical Engineering in the Department of Mechanical and Materials Engineering.  His research and teaching interests are vibration of structures, rotordynamics, acoustics, noise and vibration controls, and engineerng education. He is currently serving as the Department Head, director of Occupational Safety and Health Engineering program and education director of Siemens Simulation Technology Center.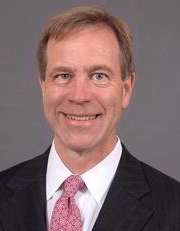 Thomas Richard Huston
Professor Educator, Mechanical Engineering; Co-director of the Joint Co-op Institute, CEAS - Mechanical Eng
626 Rhodes Hall
513-556-2645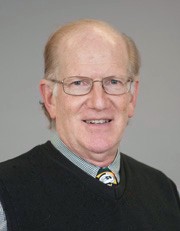 Henry Spitz
Professor, CEAS - Mechanical Eng
500 Old Chemistry Building
513-556-2003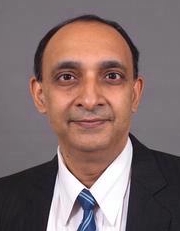 Rupak K. Banerjee
Professor, CEAS - Mechanical Eng
593 Rhodes Hall
513-556-2124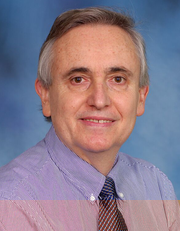 Vesselin N. Shanov
Professor, CEAS - Chemical Eng
580 Engineering Research Cntr
513-556-2461
Short Biography.
Vesselin Shanov is a Professor with the Chemical Engineering program at the School of EEBME and the co-founder and co-director of the teaching and research facility
NANOWORLD Lab
at the University of Cincinnati. He has over 30 years of academic and industrial experience in research and development related to technologies and facilities for processing of advanced materials and thin films.  Dr. Shanov has been a tenured associate professor at the University of Chemical Technology and Metallurgy, Sofia, Bulgaria, where he also served as an advisor to over 40 graduate students. He has taught eighteen courses at the University of Chemical Technology and Metallurgy, Sofia, Bulgaria and eighteen courses at the University of Cincinnati. His recent research focuses on synthesis, characterization, processing, and application of nanostructured materials with emphasis on carbon nanotubes, graphene, as well as on biodegradable Mg for medical implants. Applications of his research are in the areas of electronics, aerospace, and nanomedicine. Dr. Shanov has more than 300 scientific publications, including 16 patents, 12 provisional patents, and 5 books, cited in about 3,200 different references. Currently, he collaborates with faculties from UC Colleges of Medicine, Applied Science, and Engineering, Oklahoma State University, North Carolina A&T State University, the University of Pittsburgh, and Hannover Medical School-Germany. The latter 3 universities, along with UC, are involved in the NSF Engineering Research Center for Revolutionizing Metallic Biomaterials.
Teaching Summary,
Taught 25 different courses (listed below) in Materials and Chemical Engineering at two universities; incorporated nanotechnology research into the engineering curricula at UC; teaches advanced topics in Chemical and Materials Engineering in the undergraduate Tech Lab Class, such as: Renewable Energy (Solar Cell, Hydrogen Fuel Cell), Nanotechnology (Carbon Nanotubes and related Nanodevices), Modern Analytical Instrumentation, Vacuum and Plasma Technologies, etc.
Considers undergraduate students (UG) research to be a very important tool for teaching engineering, as well as for student retention; works on an individual basis with undergraduate students in the research lab; 3 of my undergraduate students won national aerospace awards for research.
Believes teaching through the respected program at UC "Research Experience for Middle and High School Teachers" is a powerful outreach approach that indirectly helps recruit young adults in the field of science and engineering; involved in a 3 year NSF project as Co-PI (Prof. A. Kukreti–PI) and collaborates with Cincinnati School District teachers at UC by teaching a topic on Renewable Energy.
Hosts tours of Nanoworld Lab; more than 1,000 students, parents, industry professionals, faculty and Government representatives visit Nanoworld each year; the Nanoworld Lab website is one of the most frequently visited websites at UC.
Hosts weekly lab tours at the College for recruiting prospective students which include presentations on the latest achievements in renewable energy, nanotechnology and other science fields.
Hosts and teaches in Summer Institute for minority middle and high school students, since 2010.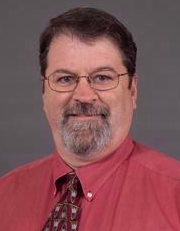 Fred R. Beyette
Prof. Fred R. Beyette Jr. has been performing research in areas related to Mixed Technology Embedded Systems since 1988.  Over the last decade, his research has focused on the development of point-of-care technologies for clinical and non-clinical applications with a particular focus on developing technology that satisfy unmet clinical needs in the area of acute neurologic care. His research work has resulted in 11 patent applications, 44 research papers and contributed to more than 140 conference papers (including 4 invited papers) presented at national and international meetings.  Over his 19 year academic career, Prof. Beyette has trained 55 students at the MS, PhD and Fellow levels and mentored over 125 undergraduate research/senior design students.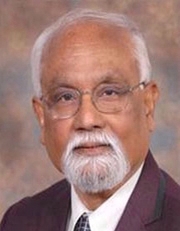 Amit Bhattacharya
Professor, COM EH Indstr Hygiene Bhattacharya Lab
138 Kettering Lab Complex
513-558-0503
Early Detection of Degenerative Disorders & Innovative Solutions Lab
Dr. Amit Bhattacharya holds a Ph.D. degree in biomedical/mechanical engineering and a M.S. in fluid mechanics/heat transfer, both from the University of Kentucky in Lexington, Kentucky, U.S.A.  He is a tenured Professor of Environmental Health & have also a professor in Biomedical Engineering & Mechanical Engineering at the University of Cincinnati, Cincinnati, Ohio, U.S.A.  He is the founding Director of the Biomechanics‑Ergonomics Research Laboratories of the Department of Environmental Health. He is also the founding director of the Occupational Ergonomics/Safety graduate education program and the Pilot Research Training program sponsored by the National Institute for Occupational Safety and Health (NIOSH) and housed in the Department of Environmental Health within  college of medicine of the University of Cincinnati. 
His recent research activities include  topics of gene-environment interaction and its impact on human neuromuscular system and application of Nano-sensors/BIOMEMS technology for early detection of neurodegenerative  and degenerative skeletal disorders.
Over the years, Dr. Bhattacharya's  research at the University of Cincinnati has been sponsored by federal agencies and private organizations (cumulative funding as P.I. and Co-Investigator: ~$29.0 million). Dr. Bhattacharya  has made significant contributions in the areas of biomechanics of slips/falls in the workplace, heat stress, occupational biomechanics of repetitive trauma, work station design, physiological/biomechanical effects of external vibration on animals and humans, therapeutic aspects of whole‑body vibration, development of countermeasures for cardiovascular deconditioning resulting from weightlessness, and  the development of noninvasive, sensitive techniques for the quantification of postural imbalance as an indicator of neurotoxicity and identification of preclinical biomechanical parameters of osteoarthritis and osteoporosis.  His research in the area of
noninvasive quantification
of postural balance for use in
detecting chemical toxicity received
national recognition when he was invited by the National Institute of Environmental Health Sciences (NIEHS) to present a hands‑on demonstration of this technique during
National Medical Research Day at the U.S. House of Representatives and Earth‑Tech Show
(both in Washington, D.C.).  Dr. Bhattacharya serves on the editorial board of the Journal of Occupational Ergonomics and was Chairperson of the Safety and Occupational Health Study Section for the National Institute for Occupational Safety and Health (NIOSH). He is  frequently invited to serve as ad hoc member on a variety of scientific review panels organized by U.S.
National Academies
of Sciences & Engineering,
National Institute of Health (
NIH),
NIOSH, CDC
 and international organizations.  Dr. Bhattacharya has been active as an ergonomic/biomechanics consultant to various private industries as well as governmental agencies such as NIOSH and the National Aeronautics and Space Administration (NASA). 
He is a Fellow of the Biomedical Engineering Society &
C
harter member of the National Academy of Inventors.
 Also, he is a full member of the, Human Factors & Ergonomic Society, and the American Industrial Hygiene Association.
Amit Bhattacharya's current
Translational Research activities resulting
in a Medical Device   and a start up Biomedical company
Dr. Bhattacharya's current research activities include:  1) impact of environmental toxicants (e.g. Mn) on human neuromuscular system and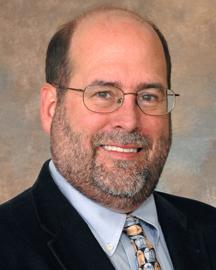 Kermit G Davis
Professor, COM EH Indstr Hygiene Davis Lab
423 Kettering Lab Complex
513-558-2809
Academic Appointments
June, 2001 to Sept, 2007................... Assistant Professor,
                                                            Department of Environmental Health
                                                            University of Cincinnati
November, 2001 to Sept, 2007......... Secondary Appointment,
                                                            Dept. of Mechanical, Industrial, and Nuclear Eng.
                                                            University of Cincinnati
October, 2006 to Present.................. Secondary Appointment,
                                                            Dept. of Rehabilitation Science.
                                                            University of Cincinnati
Sept, 2007 to Sept, 2020................... Associate Professor,
                                                            Department of Environmental Health
                                                            University of Cincinnati
Sept, 2020 to Present........................ Professor,
                                                            Department of Environmental and                   
Philip A. Stuebbe
Assistant Professor - Adjunct, CEAS - Mechanical Eng
598 Rhodes Hall
513-556-2738