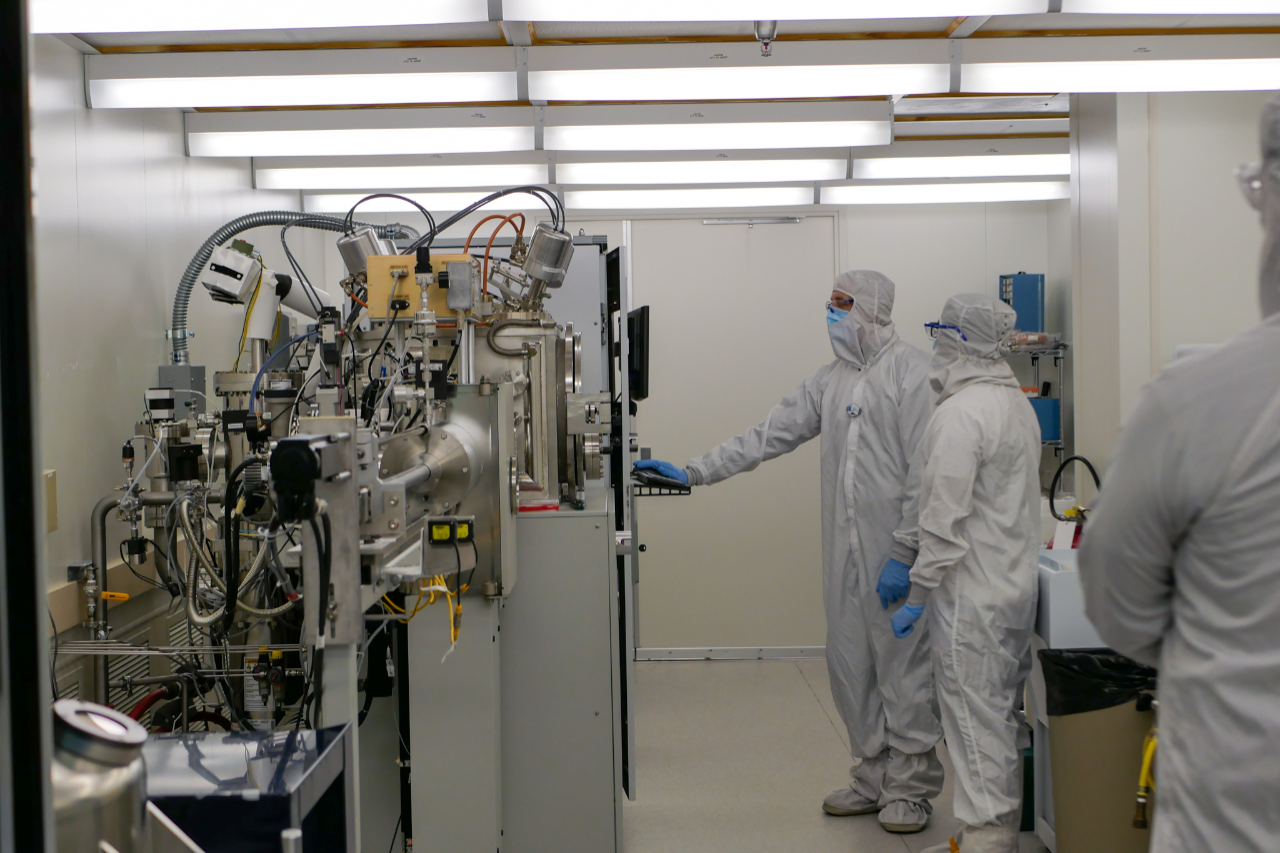 Ohio Southwest Alliance on Semiconductors and Integrated Scalable Manufacturing (OASiS)
Intel is leading the world towards the Angstrom Era of transistor technology at the new facility here in Ohio. By working with semiconductors at a remarkably small scale, Intel's engineers and technicians require skills that aren't in today's textbooks. OASiS embraces this challenge.
Collaboration across the state of Ohio
OASiS is an alliance of 14 universities and colleges primarily located in the Southwest region of Ohio and led by the University of Cincinnati. We're building a world-class knowledge base and workforce training ecosystem that will expand and accelerate Ohio's leadership toward becoming a region known as the Silicon Heartland.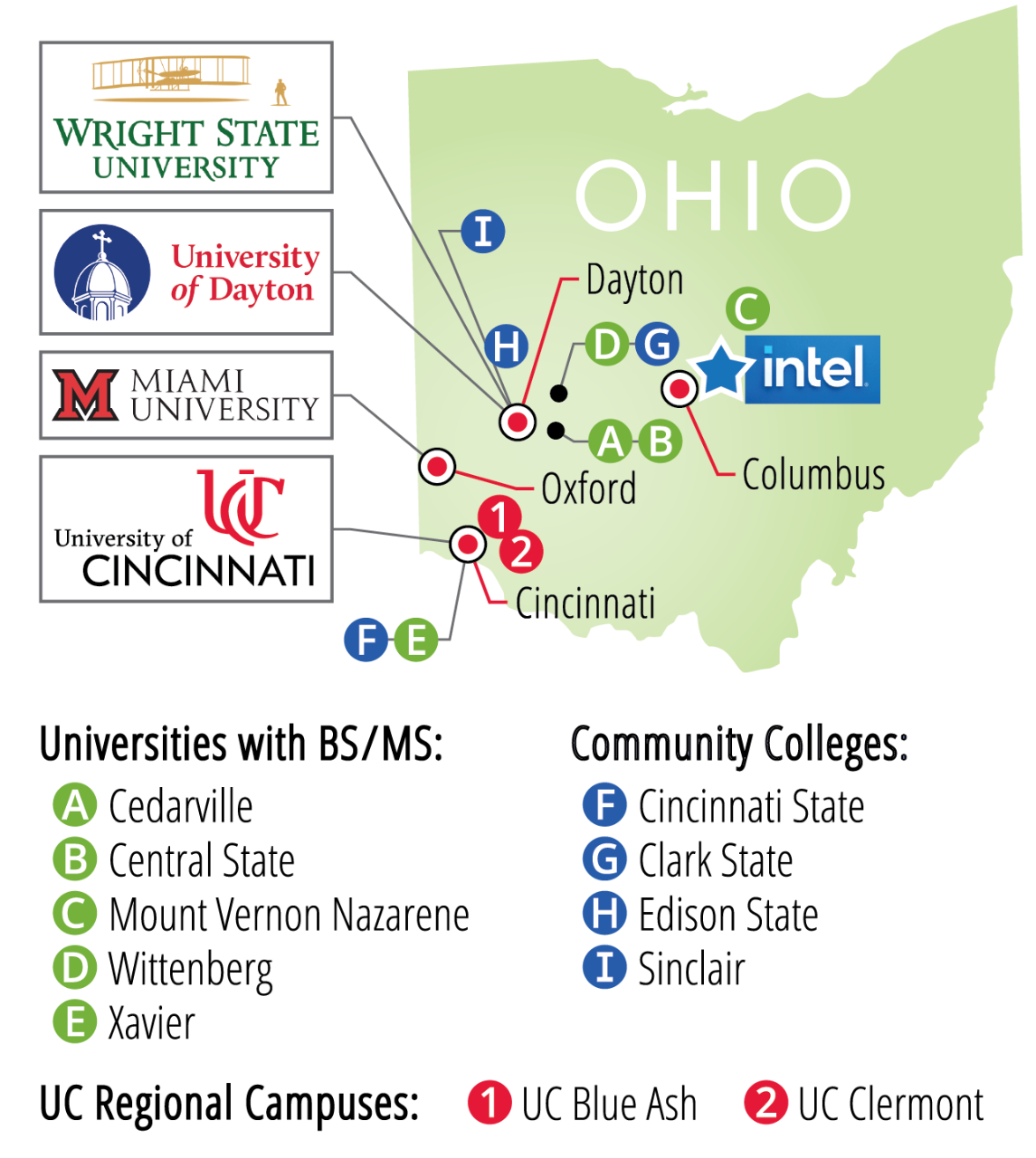 Universities with bachelors and masters degress
Cedarville
Central State
Miami University 
Mount Vernon Nazarene
University of Cincinnati, Main Campus, Blue Ash, and Clermont
University of Dayton
Wittenberg
Wright State University
Xavier
Community Colleges
Cincinnati State
Clark State
Edison State
Sinclair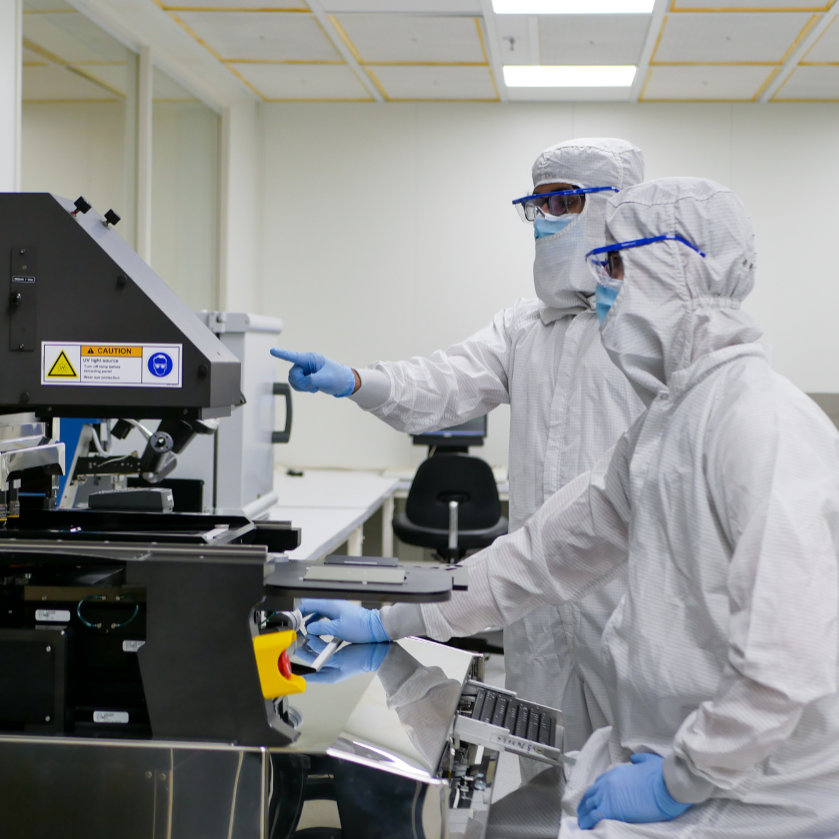 OASiS is focused upon the collaborative education and training that is vital for Ohio to become a state-of-the-art hub for the semiconductor industry and supply chain.
OASiS is comprised of highly-qualified faculty with extensive education and research experience in state-of-the-art semiconductor process technology and fabrication, semiconductor devices, material engineering and metrology, scalable manufacturing and industrial engineering, advanced characterization and process control, sustainability and safety aspects of semiconductor processes and equipment. 
We are achieving this by collaborating upon the following key topics:
Curriculum Development
Faculty Training
Experiential Learning